SBLive Mississippi Small School Girls Basketball Rankings: Can anyone in MAIS catch Pillow Academy?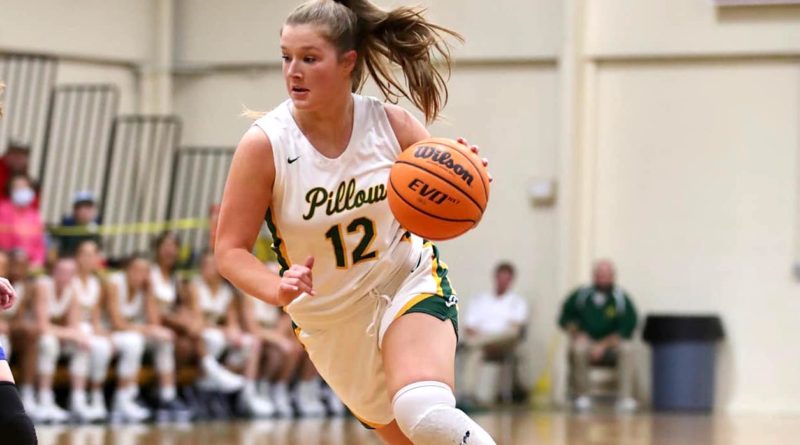 Every week during the 2020-2021 girls basketball season, SBLive will rank the Top 10 small school girls basketball teams in Mississippi.
Here are the small school girls basketball rankings for Feb. 9, as compiled by SBLive Sports reporter Tyler Cleveland.
MORE GIRLS BASKETBALL RANKINGS | STANDINGS | SCOREBOARD
SMALL SCHOOL GIRLS BASKETBALL POWER RANKINGS
Feb. 9, 2021
1. Belmont (24-3)
Last week: No. 1
The Cardinals played some tough, tough games down the stretch to get ready for post-season play. They beat Tishomingo County (20-2) and Itawamba AHS (5-8) last week. They'll open the 1-3A Tournament this week.
2. New Site (26-2)
Last week: No. 2
The Royals beat the brakes off Aberdeen 70-30 in their regular-season finale. They'll face the Mantachie-Potts Camp winner in the Region 1-2A Tournament Thursday night.
3. Pillow Academy (19-3)
Last week: No. 3
The Mustangs whipped Washington School 58-23 in their final scheduled regular-season game last Tuesday. Their winning streak is now at 14 games.
4. Jackson Prep (22-2)
Last week: No. 4
The Patriots beat MRA and Copiah Academy last week to stay perfect in District play. They've got one more to go, and it's against Jackson Academy Tuesday night in Jackson.
5. West Lincoln (15-2)
Last week: No. 5
The Bears had to forfeit two games last week against Wesson and Enterprise, but they bounced back to beat Bogue Chitto 56-40 in the first round of the 7-2A Tournament Monday night. They'll face Loyd Star in the next round Friday night.
6. Leake Academy (28-2)
Last week: No. 6
There's just nobody in MAIS 4A who can hang with the Rebels. They whipped Starkville Academy 58-21 and Lamar 49-37 in the first two rounds of the District 2 Tournament last week, and face Washington School Tuesday.
7. Jackson Academy (25-2)
Last week: No. 7
The Raiders are winners of four in a row after beating Hillcrest Christian 50-40 over the weekend, but they've got the last team to hand them a loss coming to visit Tuesday night when Jackson Prep comes calling.
8. Kossuth (13-4)
Last week: No. 8
The Aggies beat McNairy Central (Tennessee) in their final tune-up game before the Region 1-3A Tournament. They'll face the Alcorn Central – Nettleton winner Wednesday night in the semifinal round.
9. Senatobia (17-4)
Last week: No. 9
The Warriors closed out the regular season in style, beating Blue Mountain 61-49 to run their on-court winning streak to six games. They're back in action Tuesday night in the first round of the Region 2-3A Tournament, but they've drawn a tough matchup against Independence (19-4).
10. Hartfield Academy (21-7)
Last week: NR
The Hawks have been dominant down the stretch with a seven-game winning streak to end the regular season and finished 10-0 in District 3-4A. They open the 4A South State Tournament Tuesday night against Oak Forest Academy (La.). But all roads eventually lead to Leake Academy, and the Hawks owe them some payback after suffering two regular-season losses.
Dropped out: Union (No. 10)
—
MORE GIRLS BASKETBALL RANKINGS | STANDINGS | SCOREBOARD