Mississippi high school boys basketball scores: How the Top 10 fared (Jan. 8)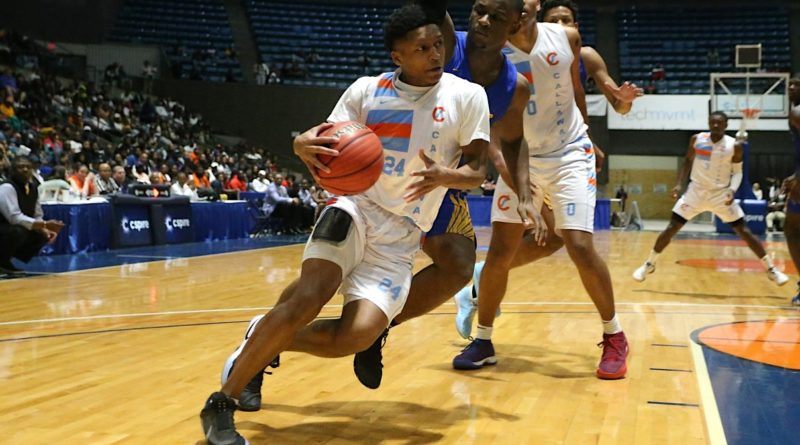 Here's a look at how SBLive's Top 10 Mississippi high school boys basketball teams fared in games played on Friday, Jan. 8. (Feature photo by Keith Warren)
ALL SCORES: STATEWIDE BOYS BASKETBALL SCOREBOARD
HOW THE TOP 10 BOYS BASKETBALL TEAMS FARED
Jan. 8, 2021
1. Clinton (9-0) beat Madison Central 77-57
The Arrows are 2-0 in region play after hammering Warren Central on Tuesday and cruising past MC on Friday.
2. Oak Grove (7-0) beat Petal 60-39
The Warriors outscored their two opponents this week 144-95.
3. Petal (6-2) lost to Oak Grove 60-39
The Panthers dropped their first two games of the season this week, including Friday night's 21-point loss to No. 2 Oak Grove.
4. Starkville (10-1) game vs. Germantown canceled
The Yellowjackets beat South Panola on Wednesday and are scheduled to play Noxubee County on Saturday.
5. Gulfport (5-2) did not play
The Admirals are scheduled to be back in action next week.
6. Callaway (3-0) did not play
The state's top player Daeshun Ruffin scored 34 points to lead Callaway to a 66-62 win over Vicksburg on Tuesday.
7. Pontotoc (14-3) beat Itawamba 57-53
Gavin Brinker scored 16 points to lead the Warriors over Itawamba on Friday. Jalen Edwards scored 21 and Joe Haze Austin added 18 in a win over Shannon on Tuesday.
8. Biloxi (7-1) vs. D'Iberville
Durran Parish scored 28 in a win over Faith Academy on Tuesday.
The Patriots beat Murrah on Tuesday and Jim Hill on Thursday. They're scheduled to play Brookhaven on Saturday.
10. Vicksburg (8-5) beat Ridgeland 69-62
The Gators picked up a region win over Ridgeland on Friday after playing well in a 66-62 loss to No. 6 Callaway on Tuesday.
ALL SCORES: STATEWIDE BOYS BASKETBALL SCOREBOARD