MHSAA 6A Football State Championship preview: Oak Grove, Oxford and the rematch we all wanted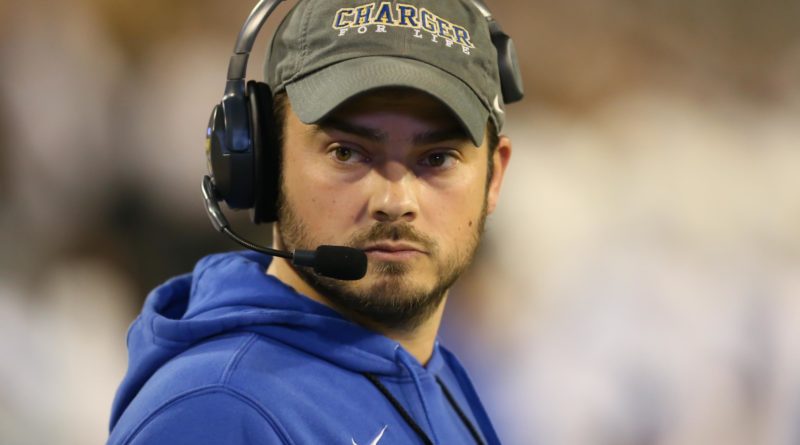 Here's a closer look at the 2020 Class 6A MHSAA Football State Championship between Oxford and Oak Grove:
6A STATE CHAMPIONSHIP
Friday — 7 p.m. @ Veteran's Memorial Stadium
PICK THE WINNER | 6A FOOTBALL BRACKET
(Feature photo by Keith Warren)
Oxford Preview:
Head Coach: Chris Cutcliffe (5th season, 51-14)
State Champs: 2019
ROAD TO JACKSON:
First Round: Beat Madison Central 25-23
Second Round: Beat Hernando 41-26
North State: Beat Clinton 31-27
KEY PLAYERS:
RB Omar Howell: 170 carries, 855 yards, 10 TD
WR Jay Wortham: 36 catches, 516 yards, 10 TD
LB Alex Sanford: 109 tackles, 19 TFL, 4 sacks, 4 FF, 2 FR
THE SKINNY:
The defending state champs are back in the title game, and have now run the state's longest-active winning streak to 25 games under fifth-year head coach Chris Cutcliffe.
The Chargers employed two quarterbacks — Trip Maxwell and Michael Harvey — for most of the season, but have settled on the dual-threat Harvey in the playoffs.
"We still have confidence in both of those guys," Cutcliffe said. "But week in and week out, we're going to play whichever guy gives us the best chance to win. Both of them have been outstanding."
The Chargers have had a much tougher playoff run this season, winning close games over Madison Central and Clinton after winning comfortably by two-score margins in all three games last season.
They are aiming to win this year's state championship the way they did it last year — by controlling field position, taking away the big-play via the pass and making life miserable for the Oak Grove offense in the red zone.
They'll have a much more difficult time doing that with junior sensation Kabe Barnett under center for the Grovers, but the Warrior offense isn't the only thing that's kicked into another gear this season — Oxford's bend-but-don't-break defense has been remarkably good when it mattered.
The Chargers made a big play on a two-point conversion attempt to get past Madison Central, handled Hernando's big-play receiver Reid Flanagan in the second round and forced four turnovers, including three picks, against Clinton last week.
"I give a lot of credit to our defensive coordinator Stan Robertson and the assistants on that side of the ball," Cutcliffe said. "They put our guys in position to make plays, and they've done it all year."
—
—
Oak Grove Preview:
Head Coach: Drew Causey (6th season, 56-22)
State Champs: 2013
ROAD TO JACKSON:
First Round: Beat Biloxi 54-34
Second Round: Beat Harrison Central 41-14
South State: Beat Northwest Rankin 43-24
KEY PLAYERS:
QB Kabe Barnett: 138-of-227 for 2,179 yards, 378 rushing, 42 TD
RB Courtland Harris: 126 carries, 915 yards, 15 total TD
LB Zach Little: 112 tackles, 20 TFL, 13 sacks
THE SKINNY:
Oak Grove is ready to take another whack at beating Oxford in the 6A State Championship and looking to atone for last season, when the Chargers put up 28-straight to beat the Warriors 31-21 at Roberts Stadium in Hattiesburg.
These revamped Warriors are back in a position to win this championship for two reasons: the emergence of quarterback Kabe Barnett and the steady play of arguably the state's best high school offensive line.
On paper, Barnett is an upgrade over 2019 starter Damon Stewart. And that's not a knock on Stewart — the first-year starter's production and understanding of 6A's most potent offense makes him one of the top players in the state.
The offensive line gets a lot of attention, as it should. The five starters — Darrian King, Donovan Allen, Taurese Sibley, Sidney Pierfax and Klabron Pollard — have paved the way for an offense that averages 6.5 yards a carry on running plays and has only given up one sack in 10 games.
"I've always believed that as long as you have a solid offensive line, you've got a great chance to win a bunch of ballgames," Warrior coach Drew Causey said. "Our line has played well to this point, and I don't expect it to be any different Friday. If we're good enough up there, we'll probably win the ball game."
Oak Grove has been plenty salty on defense, too. They faced two potent offenses in Biloxi and Harrison Central in the first two rounds of the playoffs, then forced five turnovers against Northwest Rankin in the South State title game last week.
They'll need to have a similar performance against Oxford, which Causey said is the most complete team he's seen.
"I look at them and see a team that has won 25-straight games," he said. "They play well on offense, defense and special teams, so there's not one area where you can say 'Hey, we might have an advantage here.'"