MHSAA 4A football semifinals preview: Poplarville, Louisville are heavy favorites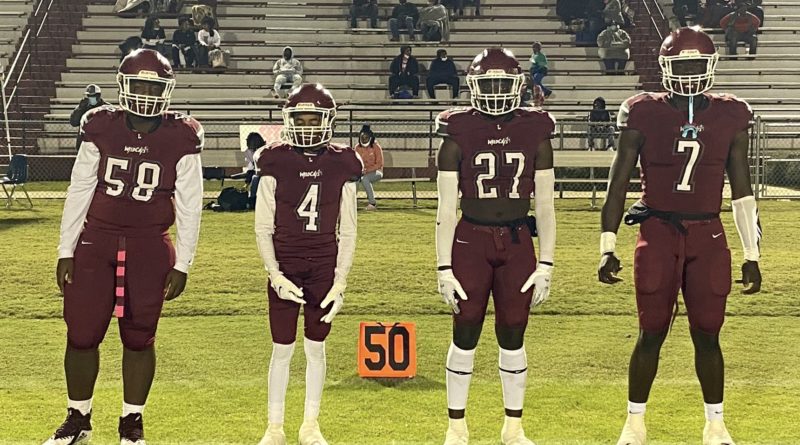 The MHSAA North and South Championships are finally here, and the 4A matchups feature a pair of heavily favored teams against some scrappy underdogs. Here's a look at the 4A games set for this Friday night.
4A North
PICK THE WINNER | 4A FOOTBALL BRACKET
HOW THEY GOT HERE:
Itawamba
Round 1: Beat Leake Central 34-18
Round 2: Beat Clarksdale via forfeit
Round 3: Beat Corinth 23-18
Louisville
Round 1: Beat Caledonia 26-13
Round 2: Beat New Albany 28-15
Round 3: Beat Pontotoc 28-7
KEY PLAYERS
Itawamba
QB Ty Davis — 100-195, 1,442 yards, 17 TD
WR/DB Isaac Smith — 47 catches, 462 yards, 5 TD, 94 tackles, 4 INT, 5 FR
DB Gavin Freeman — 39 tackles, 10 TFL, 4 INT, 3 FR
Louisville
QB Jace Hudspeth — 135-196, 1,616 yards, 12 TD
RB Emory James — 869 yards, 13 TD
DL Ty Cooper — 106 tackles, 12 sacks, 2 FF, 2 FR, 3 TD
THE SKINNY:
Louisville is the heavy favorite here after putting together a more impressive regular season and playoff run.
The Wildcats have been consistent on offense and absurdly good on defense this season, outscoring opponents by a combined 230 points and holding opposing teams to 10.1 points per game.
Louisville defensive end Ty Cooper, the newly crowned 4A Mr. Football, is a difference maker who puts pressure on opposing quarterbacks and fights through double teams to make plays in the running game.
Itawamba went 5-3 in the regular season and benefited from a forfeit from Clarksdale in the second round of the playoffs, but they've looked impressive in their two other post-season wins.
They held a good Leake Central team to around 200 yards of offense in the first round, and quarterback Ty Davis threw touchdown passes to three different receivers in last week's 23-18 win over defending 4A state champ Corinth.
PICK THE WINNER | 4A FOOTBALL BRACKET
—
4A South
PICK THE WINNER | 4A FOOTBALL BRACKET
HOW THEY GOT HERE:
Mendenhall
Round 1: Beat Stone 28-27
Round 2: Beat McComb via forfeit
Round 3: Beat Sumrall 24-19
Poplarville
Round 1: Beat Florence 62-17
Round 2: Beat South Pike 27-6
Round 3: North Pike 62-6
KEY PLAYERS
Mendenhall
QB D.K. Jenkins — 1,809 total yards, 19 TD
WR Walter Owens — 39 catches, 527 yards, 8 TD
LB Mylin Jenkins — 57 tackles, 3.5 TFL, 3 INT
Poplarville
RB DJ Richardbey — 144 carries, 1,188 yards, 18 TD
RB Tyron Holston — 1,032 total yards, 11 TD
FB Greg Swann — 961 total yards, 13 TD
THE SKINNY:
Poplarville is on a roll and considered a heavy favorite to win its third-straight 4A South title over upstart Mendenhall this weekend.
The Hornets are running that Wing-T offense to perfection, and have already put up 62 points on two different post-season opponents.
Mendenhall played a brutal early-season schedule and started the season 0-3 before stringing together wins over Florence, Northeast Jones and Quitman to close out the regular season to get into the playoffs.
Last week's 24-19 win over Sumrall is the Tigers' most impressive win of the season, but Poplarville presents their biggest test to date.
We'll see how much scheduling perennial playoff teams like Columbia, Taylorsville and Jeff Davis County has prepared Mendenhall for this moment.