Jackson Allen, stingy defense propel Petal to 21-0 win over Brandon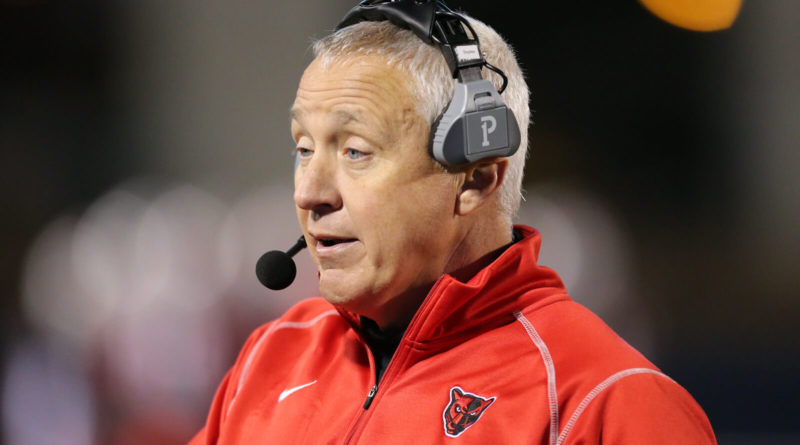 BRANDON — Petal needed a boost of confidence, and they found it in the second half.
Behind the play of quarterback Jackson Allen and a stingy defense, the Panthers were able to shut out Brandon 21-0 on Thursday for their first win in Region 3-6A, snapping a three-game losing skid in the process.
There is now a four-way tie with teams at 1-2 in Region 3-6A with Petal, Brandon, George County and Meridian.
"I thought it was a hard fought game by both teams and we were able to catch some breaks early," said Petal coach Marcus Boyles. "We couldn't get into rhythm on offense early, but in the second half we did get enough big plays and I'm proud of our offense and the kids for keeping on fighting."
The first touchdown of the game didn't come until 5:22 left in the second quarter on a 3-yard run by Jeremiah Robinson.
The scoring drive capitalized on a Micah Cherry interception at the Petal 4-yard line. On a third-down play Allen hit Blake Roberts on a 77-yard pass play and on a fourth-down play Colby Carlisle mishandled a snap on a field goal attempt and ran for a first down. Robinson scored from three yards out on the next play.
In the second half Allen connected with Cherry on an 87-yard touchdown pass with 4:52 left in the third quarter to extend the Panther lead to 14-0.
Allen finished the night 10 of 16 for 250 yards with a touchdown to lead Petal (3-3, 1-2 Region 3-6A).
"I felt like we played a little slow in the first half and picked it up in the second half with the receivers doing a great job to get open," Allen said. "We knew all week the playoffs started for us this week and we executed enough to get the win."
Roberts  returned an interception for a touchdown from 48 yards out to put the Panthers up 21-0 and seal the win.
The Petal defense held the Brandon offense to just 151 yards of total offense.
"Our defense, they've been on the field a lot and tonight they stood big and played great. Offensively we were able to get the passing game going, but had two turnovers in the red zone and we need to fix that," Boyles said. "Our backs were against the wall and we needed this win and super proud of the kids for their effort."
Doby Bartling had 59 yards passing to lead Brandon (3-4, 1-2). Nate Blount added 58 yards rushing.
"Defensively we played well enough, just offensively we are struggling," said Brandon coach Tyler Peterson. "We've got to find our identity and we're struggling for consistent play makers and that falls on me. That's my job and we've got to improve."
— Brandon Shields
(Feature photo by Keith Warren)