Ocean Springs hoping to take next step under Blake Pennock: 2020 high school football preview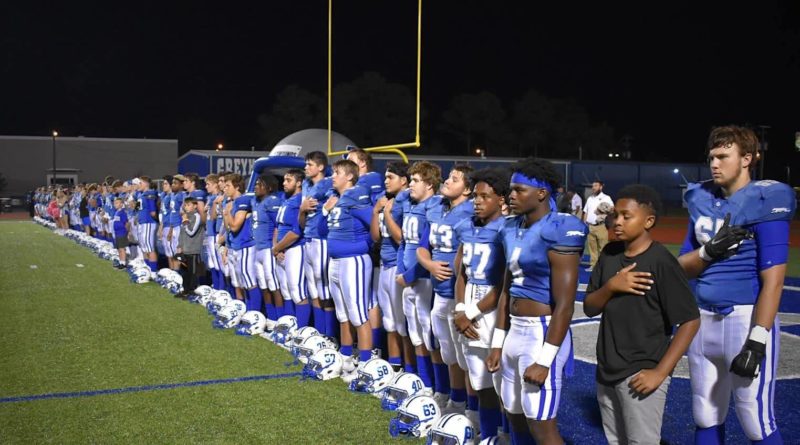 Here is an inside look at the 2020 Ocean Springs Greyhounds football team.
OCEAN SPRINGS TEAM PAGE | 2020 FOOTBALL SCHEDULE
Head coach:
Blake Pennock (1st year)
Key players:
RB Jahiel McCreary
TE Evan McNally
LB Will Furra
Last year:
5-7, (4-3 in 4-6A), lost to Oak Grove in first round of South State playoffs
2020 Outlook:
The good news for Greyhounds fans is that the team was more competitive in 2019 than their 5-7 regular season record illustrates. More than half of Ocean Spring's losses were by less than 10 points, and three were one-score games.
The bad news is that most of the key elements that made up that team are gone, including starting quarterback Blake Noblin, who accounted for more than 2,100 total yards of offense and accounted for 23 touchdowns.
First-year head coach Blake Pennock hadn't named an heir apparent at QB as of late July, setting up a position battle between senior Jak King and sophomore Bray Hubbard.
Whoever wins the QB job will play a mostly supporting role in Ocean Springs' triple-option offense that centers around talented running backs Jahiel McCreary and David Humphries, who both averaged north of 4.4 yards a carry last season. The Greyhounds are looking for replacements for four departed senior starters on the offensive line.
"We have Spencer Horton back as our anchor at center," Pennock said. "He's a junior who should provide some leadership there, but we've got to get some other guys clicking early up front. We have several guys who got a lot of playing time last season, so we feel good about what we can do."
Pennock is hoping tight end Evan McNally can be a big playmaker on offense as well, with the ability to line up and block or flex to the outside to become a receiving threat.
The Greyhounds return seven starters defensively, including the heart and soul of the unit, Will Furra. Furra is a 100-tackle-a-year guy if he can stay healthy, and forms the nucleus of a defense that Pennock said is short on superstars and big on cohesion.
"We think Furra is in for another big season and Kaden Scott is another linebacker who is going to have a phenomenal year," Pennock said. "I love the way these guys play as a unit and they have shown the ability to limit plays where they are out of position."
Beau Bishop and Ka'marcus Jimerson return at the defensive end positions, and should provide the kind of pass rush that Pennock hopes will create some turnover opportunities. In the secondary, Ocean Springs will count on corners Dailon Lyons and Chris Williams to prevent the deep ball.
—
MORE: 2020 MISSISSIPPI HIGH SCHOOL FOOTBALL PREVIEW