Madison Central determined to get back to North State Finals: 2020 high school football preview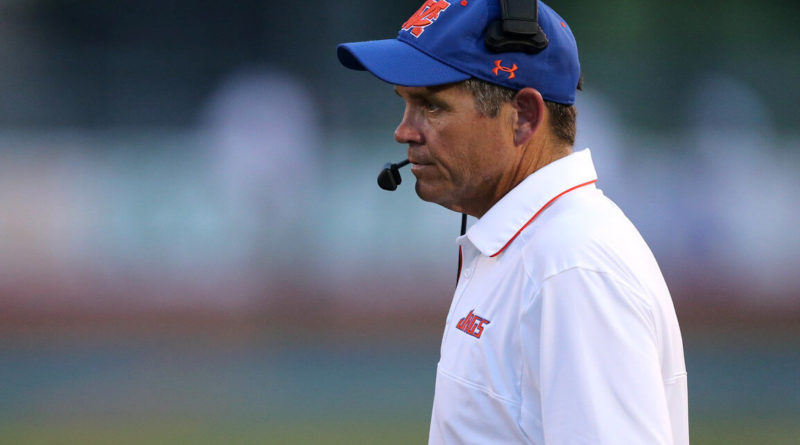 Here is an inside look at the 2020 Madison Central Jaguars football team.
MADISON CENTRAL TEAM PAGE | 2020 FOOTBALL SCHEDULE
Head coach:
Anthony Hart (5th season, 40-14-1 overall)
(feature photo by Keith Warren)
Key players:
RB/DB Duke Arnold
LB Josiah Perryman
TE Blake Gunter
Last year:
9-3 (5-2 in 2-6A), lost to Olive Branch in first round of North State Playoffs
2020 Outlook:
Madison Central will win another state title, it's just a matter of when.
The Jaguars were so close from 2014 to 2018, appearing in four-straight North State Finals. Those seasons were so solid, it made last year's first-round exit following a 24-7 loss to Olive Branch a real let-down.
But you can bet coach Anthony Hart is going to use that disappointment as a motivator for this 2020 team, which returns a ton of talent from last year's squad.
"We've had a good, long off-season and everyone seems to have bought in to what we're trying to do," Hart said. "My guys are definitely ready to put on the pads."
If the Jags are going to make a run at a state title in 2020, they're going to have to do it with an untested quarterback.
At one point, Hart had as many as five players vying to replace last year's starter Jimmy Holiday, who will suit up for the Tennessee Volunteers this fall. Holiday was the focal point of the entire Madison Central offense, accounting for 62.3 percent of every yard the Jaguars gained last season.
Now, the race to replace Holiday is down to two guys – junior Tate Collins and senior Creek Robertson. Collins played backup quarterback last season, but only attempted 11 passes. The good news is he completed seven of those 11 and added 79 rushing yards on 11 carries with two touchdowns.
Robertson would be a newcomer to the position, but would bring a lot to it. At 5-foot-10 and 175 pounds, he's as athletic as they come. He's played wide receiver and free safety the last two years and is sure to factor heavily into the offense whether he wins the starting quarterback job or not.
"Both of those guys have been really getting after it," Hart said. "Right now, it's down to those two, but we've still got a couple of weeks to decide."
Whoever doesn't win the job will likely be one of the team's top receiving threats. The Jags lost three of last year's top four receivers to graduation, and are looking for downfield threats to complement big 6-foot-4, 230-pound tight end Blake Gunter. The senior led Big Blue a year ago with 26 catches for 263 yards and a team-high three receiving touchdowns and holds scholarship offers from Arkansas, Ole Miss and Southern Miss, among others.
Senior tailback Duke Arnold is back after rushing for 686 yards on 138 attempts as a junior. He is likely in line for a bigger workload, now that Holiday isn't eating into his carries.
Up front, the Jags return two starters – 6-foot-4, 310-pound senior guard Cam Richardson and 6-foot-2, 270-pound converted nose tackle Braxton Bolden. Where those guys start on the line will be largely dependent on who wins the other three starting positions.
With just under two weeks left in camp, junior Sedarrius Davis (5-foot-11, 262), senior Tyler Cresap (6-foot, 245), junior Dazmon Galloway (6-foot-2, 281) and senior Chandler Welgos (6-foot-2, 225) are vying for the other three spots.
"We're not sure who is going to start at those other positions at the moment," Hart said. "But whoever it is, they are all good players and will all likely see some time throughout the season."
As much as the offense centered around Holiday last year, Madison Central probably would not have made the playoffs with a run-of-the-mill defense. Luckily they had one that was anything but average.
The Jags held opponents to 14.4 points a game a season ago, and they return nine starters off that unit in 2020.
Up front, Hart returns junior C.J. Barney, who recording 45 stops, 11 tackles for loss and four sacks. Seniors Hunter Hines (47 tackles), Braxton Bolden (37 tackles) and Quintavius Hogan (37 tackles) are also returning starters.
At linebacker, the Jags will need at least two good men to replace departed senior Hayes Bufkin. Bufkin was credited with a team-high 107 stops last year. He'll suit up for the Oklahoma Sooners this fall.
Hart is hoping he can fill Bufkin's gigantic shoes with senior Nick Carter, who is coming off a breakout season in which he made 72 stops, including nine behind the line. Junior J.T. Evans is likely to see the more time on the field too.
Twin brothers Josiah and Joseph Perryman are back to man the outside linebacker positions. They combined for 92 stops last year, and both hold scholarship offers from Ole Miss, Georgia Tech, Louisville and Southern Miss, among others.
In the secondary, Robertson is the team's top returning tackler after recording 94 stops and one interception a year ago. Even if he ends up starting at quarterback, you can bet Hart will find a way to get him on the field on defense as much as possible. Senior Will White looks like a more than viable option at the other safety position, and Arnold played enough last year to contribute at safety as well.
Top corner Andre Mack graduated, but three juniors – Greg Hollins, Braxton Merritt and B.J. Washington – have the potential to be the best corner trio in Region 2.
"We really feel good about our defense, even though we don't have great size on the line," Hart said. "Those guys may not be big, but they are strong and we have several guys we can rotate. We also have a lot of guys who played a lot of snaps in the secondary."
—
MORE: 2020 MISSISSIPPI HIGH SCHOOL FOOTBALL PREVIEW