Best performances in 2021 Minnesota (MSHSL) girls basketball state finals: Vote for Friday's top star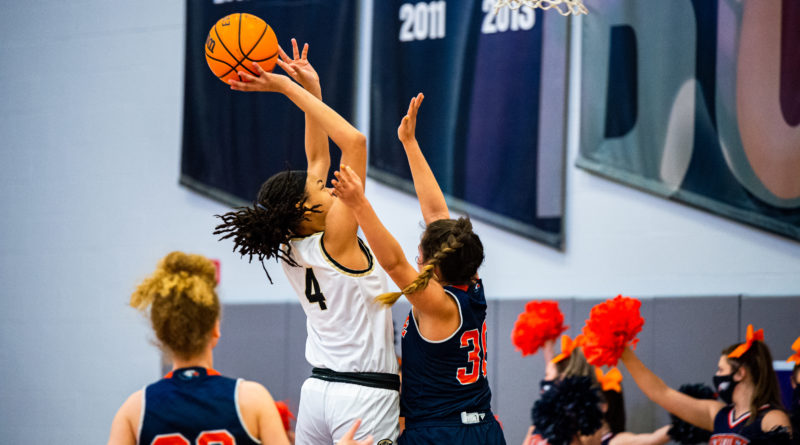 The 2021 Minnesota high school girls basketball state finals took place Friday at the Target Center in Minneapolis. Here's a look at some of the day's top performers as Chaska (4A), Becker (3A), Albany (2A) and Minneota (A) were crowned state champions.
Photo by Kevin Snyder
—
Julia Bengston, Becker: Bengston put up a game-high 20 points as Becker knocked off Marshall, 70-58, in the Class AAA championship game. She added six rebounds, three assists and two steals.
Grace Counts, Providence Academy: Counts notched a double-double (14 points, 13 rebounds) in the Class AA championship game, but Providence Academy fell to Albany, 57-43.
Maddyn Greenway, Providence Academy: Greenway had 18 points, four rebounds and four assists in Providence Academy's 57-43 loss to Albany in the Class AA final.
Abby Hennen, Minneota: Hennen tied for the game high with 12 points, helping Minneota hold off Belgrade Brooten Elrosa for a 48-45 win in the Class A title game. Her two free throws with 2.8 seconds left helped seal the victory. She also had a game-high five assists.
Mallory Heyer, Chaska: Heyer had seven points, nine rebounds, four assists and four blocked shots as Chaska beat Rosemount 45-43 for the Class AAAA crown.
Jordyn Hilgemann, Marshall: Marshall lost 70-58 to Becker in the Class AAA title game, but Hilgemann filled up the box score with 15 points, eight steals, seven rebounds and two assists.
Allisa Knight, Belgrade Brooten Elrosa: Knight had a double-double — 11 points, 10 rebounds — in the Class A championship game, but Belgrade Brooten Elrosa came up just short in a 48-45 loss to Minneota.
Josie Knutson, Belgrade Brooten Elrosa: Knutson had 11 points, including five in the final minute as Belgrade Brooten Elrosa made a furious comeback attempt in the Class A final. Minneota held on for a 48-45 win.
Paige Meyer, Albany: Meyer nearly had a triple-double in Albany's Class AA championship-clinching 57-43 win over Providence Academy. She finished with 20 points, 10 rebounds, nine assists and four steals and was 10 for 10 from the line.
Abby Rost, Minneota: Rost tied for the game high with 12 points as Minneota fought off Belgrade Brooten Elrosa for a 48-45 victory in the Class A championship game. She led the team with nine rebounds.
Helen Staley, Rosemount: Rosemount came up just short of a Class AAAA championship, falling 45-43 to Chaska in the state final, but Staley did her part, tallying a game-high 17 points, nine rebounds and five assists.
Kaylee Van Eps, Chaska: Van Eps' layup with 5.2 seconds remaining lifted Chaska to a 45-43 win over Rosemount in the Class AAAA final. She finished with 11 points and eight assists.
Abby Wendorff, Marshall: Wendorff had a team-high 18 points in Marshall's 70-58 loss to Becker in the Class AAA final.
—
Earlier: