Marsh Valley's Andrew Anderson voted the WaFd Bank Idaho High School Baseball Player of the Week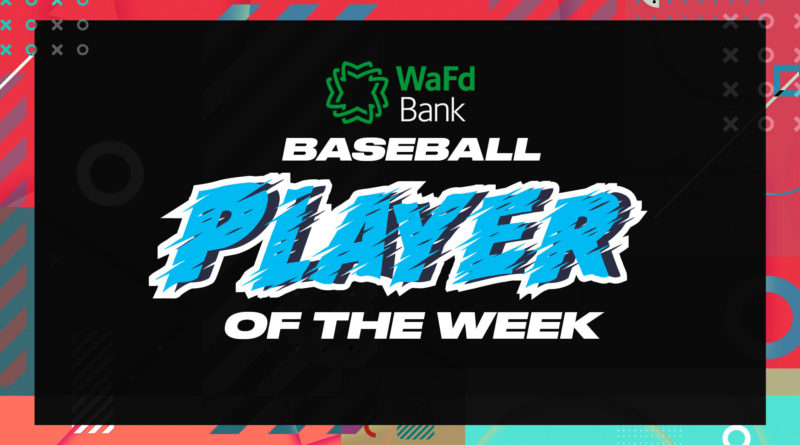 Congratulations to Marsh Valley senior Andrew Anderson for being voted SBLive's WaFd Bank Idaho High School Baseball Player of the Week for May 17-23!
The senior went 3-for-5 with a double and five RBIs to help lead Marsh Valley to a 16-3 win over South Fremont in the 3A consolation championship.
Anderson ran away with this week's honor, receiving 97.73% of the total vote.
We are currently accepting WaFd Bank Player of the Week nominations. If you would like to nominate an athlete, please email regan@scorebooklive.com or tag us on Twitter or Instagram at @sbliveid.
Here are the other athletes who were nominated for the week of May 17-23:
Easton Amundson, Ridgevue: Amundson pitched three no-hit innings and went 2-for-4 at the plate to help lead Ridgevue to a 4-0 win over Bonneville in the 4A consolation championship.
Carson Atwood, Nampa Christian: Atwood hurled a complete-game victory in Nampa Christian's 4-3 win over Malad in the 2A state title game. He allowed just two hits and two earned runs and struck out 10.
Caden Casagrande, Bishop Kelly: Casagrande helped lead Bishop Kelly to the 4A state championship with his hot bat, going 7-for-11 with eight RBIs in the 4A state tournament. He had the big blow in the 4A title game with a three-run double that helped the Knights secure a 5-1 win over Columbia.
Grady Combs, Malad: Combs led Malad to a 4-0 win over Grangeville in the 2A state semifinals, throwing 6 1/3 shutout innings and striking out 12. He also stole three bases and scored two runs.
Trent Elstad, Coeur d'Alene: Elstad had two hits, including a cluth two-run single that gave Coeur d'Alene a 5-3 lead as they went on to beat Idaho Falls 5-4 in the 5A consolation championship.
Jack Johnson, Genesee: Johnson pitched a complete-game shutout to lead Genesee to a 6-0 win over North Star in the 1A championship game. He struck out eight and only allowed one hit.
Logan Miller, Timberline: Miller went 2-for-4 with three RBIs and pitched the final 1 2/3 innings of scoreless relief to help lead Timberline to a 12-4 victory over Eagle in the 5A state title game.
Beau Shields, Weiser: Shields had a huge week in leading Weiser to the 3A state championship. He blasted a walk-off three-run homer to lift Weiser to a 12-10 win over Marsh Valley in the quarterfinals, then went 4-for-4 with four RBIs in Weiser's 9-4 win over Fruitland in the title game.