Vote now: Who should be the WaFd Bank Idaho High School Baseball Player of the Week?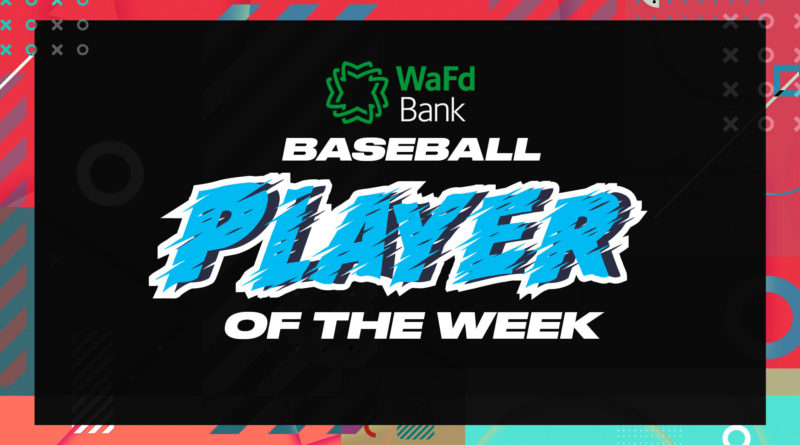 Here are the candidates for the WaFd Bank Idaho High School Baseball Player of the Week for April 5-11 as nominated by fans, readers and SBLive's staff. Read through the nominees and cast your vote at the bottom of the page. Voting will conclude on Sunday at 11:59 p.m and the winner will be announced Monday. If you would like to make a nomination in a future week, please email regan@scorebooklive.com or tag us on Twitter or Instagram at @sbliveid.
THIS WEEK'S WAFD BANK BASEBALL PLAYER OF THE WEEK NOMINEES:
Lewis Anderson, Columbia: Anderson went 2-for-3 with a double and four RBIs to lead Columbia to an 11-5 win over Nampa.
Easton Eddie, Highland: Eddie roped four extra-base hits – two triples and two doubles – in Highland's doubleheader sweep of Madison.
Bridger Erickson, South Fremont: Erickson pitched five innings of one-hit baseball and went 3-for-4 at the plate with an RBI to lead South Fremont to a 15-0 win over Bear Lake.
Nate Goodwin, Snake River: Goodwin was dominant on the mound, throwing 5 2/3 inning and striking out nine, and efficient at the plate – 2-for-2 with two walks and two RBI – in Snake River's 11-1 win over Firth.
Marcus Manzardo, Lake City: Manzardo roped three hits – including two doubles – and drove in three runs to help lead Lake City to a 13-3 win over Moscow.
Ethan Miller, Post Falls: Miller picked up a win on the mound in Game 1 and went 2-for-3 with three RBIs in Game 2 as Post Falls split a doubleheader with Lewiston.
Stockton Poulsen, Shelley: Poulsen went 2-for-4 with two RBIs and scored the game-winning run with two outs in the bottom of the seventh inning on a passed ball to lift Shelley to a 10-9 win over Rigby.
Joel Simmons, Rigby: Simmons threw a five-inning no-hitter and went 2-for-3 at the plate to lead Rigby to a 15-0 win over Shelley.
Jaxon Sorenson, Idaho Falls: Sorenson went 3-for-4 with two home runs, a triple and four RBIs to lead Idaho Falls to a 16-2 win over Thunder Ridge.
Timmy Williams, Emmett: Williams was dominant over six innings of work, striking out 9 to lead Emmett to a 3-1 win over Ridgevue.
Camdyn Martindale, Lake City: Martindale threw a complete game, struck out 10, allowing only 3 hits in the Timberwolves' first win.