Vote now: Who should be the WaFd Bank Idaho High School Baseball Player of the Week?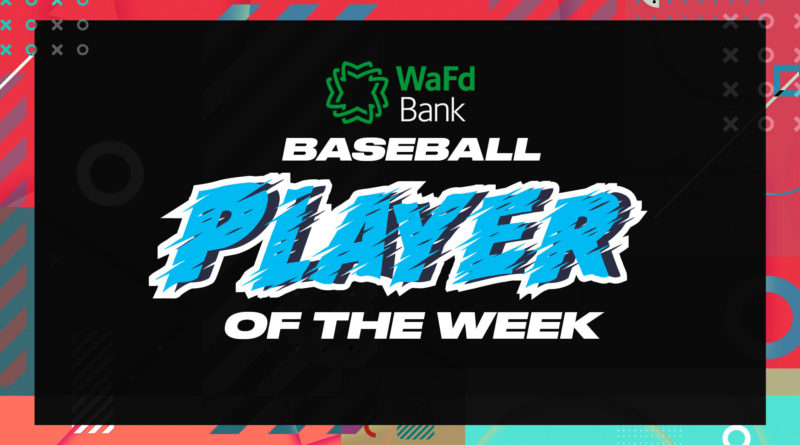 Here are the candidates for the WaFd Bank Idaho High School Baseball Player of the Week for March 22-28 as nominated by fans, readers and SBLive's staff. Read through the nominees and cast your vote at the bottom of the page. Voting will conclude on Sunday at 11:59 p.m and the winner will be announced Monday. If you would like to make a nomination in a future week, please email regan@scorebooklive.com or tag us on Twitter or Instagram at @sbliveid.
—
THIS WEEK'S WAFD BANK BASEBALL PLAYER OF THE WEEK NOMINEES:
Peyton Briggs, Malad: In his first career start, Briggs threw a five-inning perfect game in a 10-0 win over Layton Christian.
Brody Burch, Pocatello: Burch went 3-for-3 with three runs scored in Pocatello's 9-1 win over Emmett.
Stanton Howell, Marsh Valley: Howell led Marsh Valley to a 5-3 win over Ridgevue with six strong innings on the mound. Howell allowed just four hits and struck out eight.
Cody Newhart, Sandpoint: Newhart picked up the win on the mound and went 4-for-6 at the plate with four RBI to lead Sandpoint to a 20-4 win over Moscow. Newhart roped three doubles and a triple.
Lance Pike, Eagle: Pike threw four no-hit innings and went 2-for-3 with two RBI at the plate to lead Eagle to a 10-0 win over Madison.
Cole Roberts, Rocky Mountain: Roberts went 2-for-3 with an RBI to lead Rocky Mountain an 11-1 win over Madison.
CD Sharples, Post Falls: Sharples went 2-for-3 with a three-run home run to lead Post Falls to a 5-1 win over Burley at the ICCU Spring Break Classic.
Logan Taggart, Skyline: Taggert picked up a win over Caldwell, throwing 6 2/3 innings and allowing just four hits and two earned runs. He also struck out nine in the 8-4 win.
Brayden Turcott, Orofino: Turcott threw a complete-game two-hitter to lead Orofino to a 4-0 win over Priest River. He struck out 12 in his seven innings of work.
Zach Walsh, Middleton: Walsh went 2-for-4 with three RBI to lead Middleton to a 6-5, 10-inning win over Blackfoot.