Photos: Tyler Medaris, Middleton cruise to 59-41 win over Jerome in Idaho 4A state tournament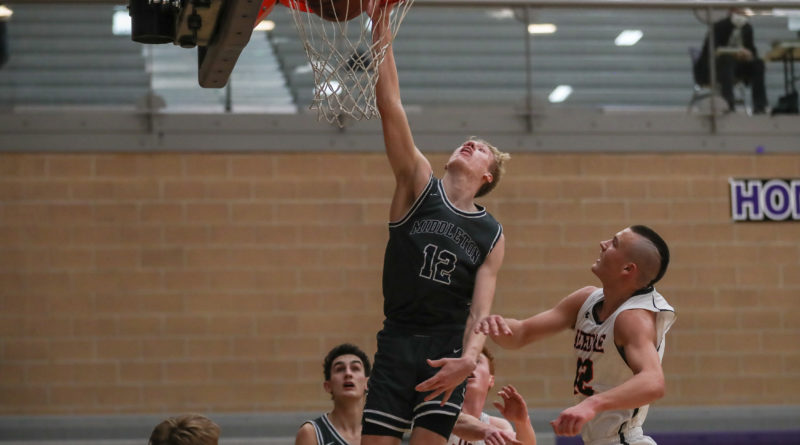 MERIDIAN – Tyler Medaris scored 16 points, Cash Cowdery added 15 and Middleton rolled to a 59-41 victory over Jerome in the Idaho 4A boys basketball state quarterfinals on Thursday at Rocky Mountain High School.
Middleton will play Hillcrest in the 4A semifinals on Friday at 7 p.m. The Vikings are seeking their first 4A state title in school history.
Here are photos from the game:
PHOTO GALLERY
(All photos by Loren Orr)