SBLive's LA City Section Top 10 Boys Basketball Rankings: Taft is new No. 1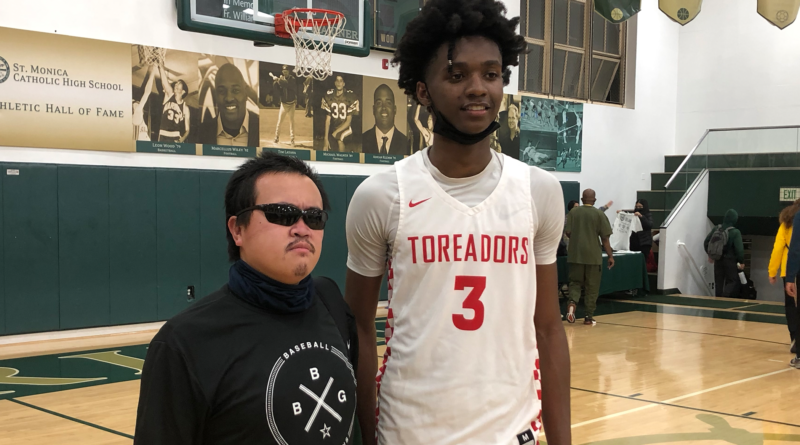 The winter 2021-22 LA City Section high school boys basketball season started on November 12th. Here's a look at the top teams in the LA City Section a week and a half into the year. SBLive's LA City Section high school boys basketball rankings are compiled by SBLive California reporter Connor Morrissette and will be released every Monday throughout the spring 2021 season.
SBLIVE LA CITY SECTION TOP 10 BOYS BASKETBALL RANKINGS
November 22, 2021
1. Taft (2-0)
Last week: 2
Taft has the most talent on paper in the City thanks to a big three of junior Keyon Kensie Jr., junior AJ Johnson and senior Isaiah Lewis. Lewis scored a team high 24 points in Taft's 86-72 win over Windward last week. After Birmingham opened their season with a loss, Taft moves to No. 1.
Last week: 3
Fairfax hung around with Sheldon, one of the top teams in Northern California, but eventually lost 59-50 in their season opener last week. Lions senior Tyler Bey led all scorers in the game with 23 points.
Last week: 4
Longtime assistant DeWitt Cotton takes over as head coach for the legendary Ed Azzam this season. Cotton's top player this winter will be junior big man Angel Corona.
Last week: 5
The Golden Eagles have arguably the best player in the Section in senior guard Kalib Lacount.
Last week: 8
In their first game of the season, Palisades picked up a big-time non-league City Section win over Birmingham 68-64 in overtime.
Last week: 7
Senior Khalil Forrester, an All-City selection last season, returns for Granada Hills this year. He scored 27 points and hit the game-winning shot in a 61-59 win over Hart last week.
Last week: 1
In a shocker, Birmingham lost their first game of the season to Palisades 68-64 in overtime After winning the Open Division title a year ago, the Patriots were ranked No. 1 to start the season.
Last week: 10
Venice may be 1-2, but they're playing like an Open Division team in the City Section three games in. The Gondoliers lost competitive games against St. Bernard and Windward to start the year, but followed that up with a 60-58 win over Santa Monica.
Last week: 6
Crespi transfer Karson Peffer will be a player to watch following the sit out period.
Last week: 9
Grant made the Open Division a season ago and will have Open Division aspirations again in 2022 under head coach Tarek Abdelsameia.