Mater Dei QB Elijah Brown scorches St. John Bosco for 5 touchdown passes as Monarchs roll to victory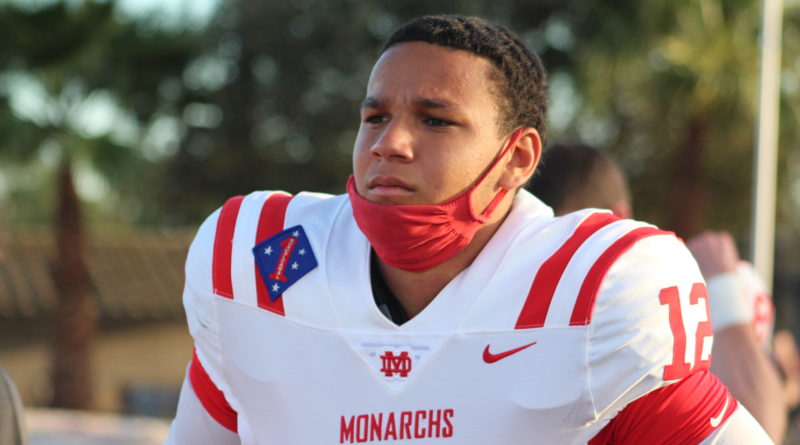 BELLFLOWER, Calif. – Sophomore quarterback Elijah Brown threw five touchdown passes to lead No. 1 Mater Dei to a 42-21 victory over No. 2 St. John Bosco in a showdown between the top two teams in the country on Friday night in Southern California.
Brown connected for TDs with Notre Dame commit CJ Williams twice – both in the first half – Cooper Barkate twice and Jack Ressler once. The Monarchs trailed twice in the first half before pulling even 21-21 just before halftime on Brown's first TD pass to Barkate, a 23-yard strike.
The second half was all Mater Dei as Brown hit Barkate and Ressler for TDs in the third quarter to help the Monarchs build a 35-21 lead. Ajon Bryant tacked on a 29-yard run in the fourth quarter for Mater Dei's final score.
Mater Dei (4-0), the top-ranked team in the SBLive Power 25, now has the inside track to a national championship, with wins over Duncanville (Texas) and St. John Bosco. The Monarchs and Braves will likely meet again in the playoffs – they have squared off in every Division 1 CIF Southern Section championship game going back to 2016.
Stay with SBLive for full postgame coverage, including an in-depth game story, a column, a photo gallery and video highlights.