SBLive's LA City Section Top 10 football rankings: No. 9 Lincoln debuts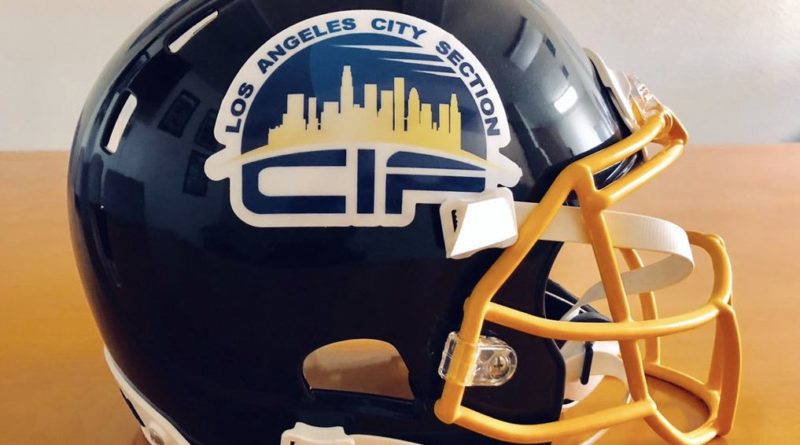 The fall 2021 high school football season continued this week in the Los Angeles City Section. San Pedro remains No. 1 in the latest SBLive Top 10 LA City Section high school football rankings (Sept. 13) and there is one newcomer: No. 9 Lincoln. The rankings are compiled by SBLive California reporter Connor Morrissette and are released weekly throughout the 2021 season.
SBLIVE'S LA CITY SECTION TOP 10
Sept. 13, 2021
Last week: 1
San Pedro destroyed Bell 56-0. Aidan Jackson threw four touchdowns on four passes in the victory.
Last week: 2
Banning beat North Torrance 54-40. Senior San Jose State commit Jakob Galloway rushed for 385 yards and four TDs.
Last week: 4
Palisades beat Reseda 33-14. Daniel Anoh rushed for a 75-yard TD in the victory.
Last week: 3
Birmingham lost to Westlake 9-6. Kingston Tisdell hit Arlis Boardingham for the lone Patriots TD. Birmingham may be winless, but the four tough non-league games the Patriots have played will prepare them for a deep playoff run.
Last week: 5
Garfield beat Torres 50-0. Jaison Vargas threw a touchdown and rushed for two more.
Last week: 6
Venice beat Santa Monica 26-0. Junior Paul Kessler threw three TDs to three different receivers.
Last week: 8
Eagle Rock beat Fairfax 35-21 to stay undefeated.
Last week: 9
Kennedy beat No. 10 Granada Hills 14-8.
Last week: NR
Lincoln debuts this week thanks to a 4-0 start. The Tigers have beaten Roosevelt, Chavez and Huntington Park. QB Ivan Plancarte has thrown ten touchdowns and zero interceptions.
Last week: 10
Granada Hills lost their third straight game without star running back Dijon Stanley who is out with an injury. Despite Stanley's absence, the Highlanders kept their game with Kennedy close (the Highlanders lost 14-8) so they stay in the top ten.