Top 10 Northern California high school football games to watch this week (August 19-21)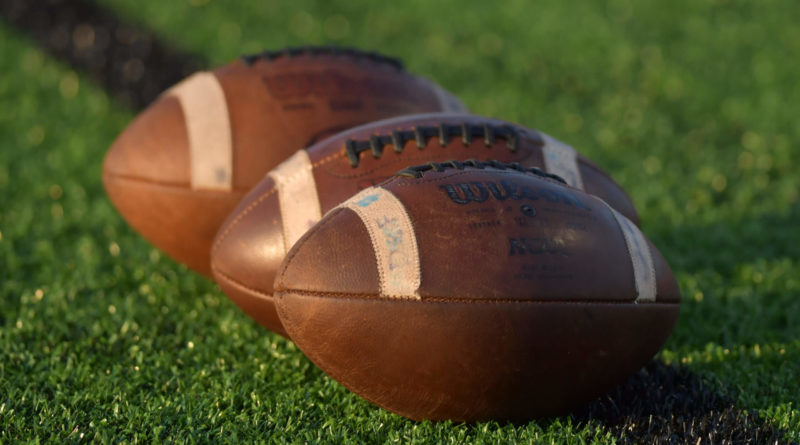 The 2021 high school football season kicks off across California this week with several big matchups. Here's a look at the top Northern California games this week.
FULL SECTION SCHEDULES: NORTH COAST | CENTRAL COAST | SAC-JOAQUIN | CENTRAL | NORTHERN
TOP 10 NORCAL FOOTBALL GAMES TO WATCH
(All games are Friday at 7 p.m. unless noted otherwise.)
Without the opportunity to get some pre-season games in before going to battle against juggernauts, these teams went a combined 2-7 in the spring. Record aside, they're a couple of dang good football squads who are ready to let off steam as soon as the whistle blows.
Clovis West went 0-4 taking on the four toughest teams in the TRAC gauntlet, which included losing a double-overtime heartbreaker against Clovis East. The other three games came against elites in Clovis, Buchanan, and Central. Meanwhile, Garces Memorial played no league schedule, but had impressive blowout wins against Tulare Union and Bakersfield Christian, and came up short against three excellent Southern Section teams, Sierra Canyon, Paraclete, and St. Francis.
Garces returns more talent than Clovis West, including 3-star QB/RB tandem Travis Plugge and Ian Jernagin, and is the favorite here. But the Golden Eagles know what it takes to compete with big-time opponents, and also tend to reload well season to season even without big names. Enough so to where Garces could pay if it lets its guard down.
Returning a lot of talent from its 3-2 squad from the spring, Downey is looking to make some noise this season. And they have a great opportunity to do so on Friday against Division 3 powerhouse Manteca, one of the Sac-Joaquin Section's most underrated programs as of late. Manteca returns 2-star RB Lyon Colon, who ran for nearly 145 yards per game in the spring. With Khalid Robinson gone, he'll have an even heavier role this season. Meanwhile, the Knights have a very talented junior class that's ready to be tested. The odds will be against Downey going into Manteca, but there's something to be said for a young, under-the-radar team playing with house money.
Del Oro is in a similar boat as the last two teams, having gone 0-5 playing only Sierra Foothill League games in the spring. The Golden Eagles nearly knocked off eventual league co-champion Rocklin in the first week, but the brutal league gauntlet got to them after that. While there will be a lot of first time starters for them, the same can be said of the Fighting Zebras. Last season would've been one of Lincoln's best to compete for a playoff run, but many consider them to still be on the rise, and this is an opportunity for both of these squads to get a nice win with some new faces.
The stakes aren't particularly high in this one, as both of these teams are likely to finish with high playoff seeds in a couple of the CIFSJS' lower divisions. But they're evenly-matched, and it should be a good one. Both squads went 4-1 in the spring and are ready for a shot to prove themselves against strong non-league competition. Patterson is led by two-way seniors QB/DB Jacob Guevarra and WR/DB Javier Huizar, plus numerous other returning impact players on defense. Hilmar also has a few important two-way guys, including juniors Derek Taylor and Cannon Ireland.
While this isn't a league match, it's between two familiar foes who are always looking to prove themselves as the best team in town. Lincoln won 28-7 last season and returns a lot of talent, including the 3-star QB/RB tandem of Kenyon Nelson and Jonah Coleman. Still, if Edison can control the pace – in a game that's sure to get physical – it's not out of the question that they pull off the first-week upset.
While they didn't have any specific accolades to show for it, Granite Bay was one of the best stories in the Sac-Joaquin Section in the spring. The 2019 season saw the Grizzlies go 5-7 and not come anywhere close to being a factor in the Sierra Foothill League. Then this past season, despite having lost a talented senior core, they went 4-2 and proved to be a legitimate contender in one of the West Coast's tougher leagues.
What will Granite Bay do this year with a whole new crop of offensive playmakers but a lot of returning impact players on defense? Friday will be the first indicator, as they'll face another formidable Sac-Joaquin playoff team that is also retooling in the skill positions department. VDL comes in as the underdog, but could see itself pick up a marquee win to start the season.
This is a battle between two Sac-Joaquin Section teams that are clearly on the up-and-up, and a game that could very well come down to the wire. Vanden is coming off an impressive 3-2 spring in which it smoked everyone in the Monticello Empire League not named Vacaville, and nearly upset Santa Rosa powerhouse Cardinal Newman in non-league action. Meanwhile, the Honkers went 3-1, only dropping a 7-6 duel against Inderkum for a league title, and they only allowed four touchdowns all season. Yuba City has a few more first-time starters, but this should be a good one.
Both of these promising CIFSJS teams are coming off undefeated spring seasons, and could be even better this fall. While expectations for the Thunder were high last season, Rocklin turned heads by going 4-0 in the Sierra Foothill League to share a league title with Folsom, the one team they didn't play. Turlock, on the other hand, isn't on as many people's radars, but the Bulldogs are coming off a dominant 5-0 spring in which they won the Central California Athletic League by a margin of 258-63 with only a small handful of seniors. Rocklin is the major favorite here and may turn it into a blowout, but don't be surprised if Turlock opens some eyes by giving the Thunder a run for its money.
Vacaville has had a stretch of several very good seasons in a row, and this one has the potential to be the best of the bunch. The Bulldogs went 5-0 last season, and swept the MEL in dominant fashion which included making a three-score win over Vanden look easy. QB Ryan Vaughan and RB Darian Leon-Guerrero headline a talented, fairly deep cast of returning senior starters for them.
On the other hand, Davis is looking to avenge a 28-21 loss in this rematch of the spring season's opener, and put a 1-3 season filled with close losses against good teams behind them. The Blue Devils have some roster uncertainty but do return the QB/WR duo of Trajan Clark and Ryan Jaramillo, and already weren't far behind Vacaville last time they played. As is the case with most of our top 10 this week, there's a clear favorite and underdog here, but it could still go either way.
After Monterey Trail knocked off Folsom in the 2019 CIFSJS Division 1 semifinals, which remains one of the state's biggest playoff upsets of the last few years, the rematch was supposed to be game one of the 2020-21 season. That never happened, which means Folsom finally gets its first crack at the Mustangs since that painful loss.
Folsom has one of its most loaded teams of the past several years, and that's saying something. With a talented offensive crew that includes QB Tyler Tremain, 4-star WR Rico Flores, and 4-star TE Walker Lyons, to name a few, any Folsom game is one to watch. But against another Sac-Joaquin Section elite, a Mustangs squad with both returning talent and a penchant for reloading, in Week 0? A gift from the football gods.
—
MORE GAMES TO WATCH:
FULL SECTION SCHEDULES: NORTH COAST | CENTRAL COAST | SAC-JOAQUIN | CENTRAL | NORTHERN
In any given week of California high school football, there are dozens of great games to watch between top programs. Here are some other exciting NorCal matchups happening this week:
Cosumnes Oaks @ Oak Ridge
Elk Grove @ Inderkum
Clovis @ Sanger – Friday at 7:30 p.m.
Sonora @ Oakdale
San Joaquin Memorial @ Clovis North – Friday at 7:30 p.m.
Whitney vs. Franklin (neutral @ Cosumnes Oaks)
Damonte Ranch (Nevada) @ Antelope – Friday at 7:15 p.m.
Roseville @ Oakmont
Buchanan @ Kingsburg – Friday at 7:30 p.m.
Merced @ Central Catholic
Central vs. Bullard (at Koligian Stadium)
Placer @ Casa Roble