San Ramon Valley basketball star Natalie Pasco is SBLive's North Coast Section Athlete of the Year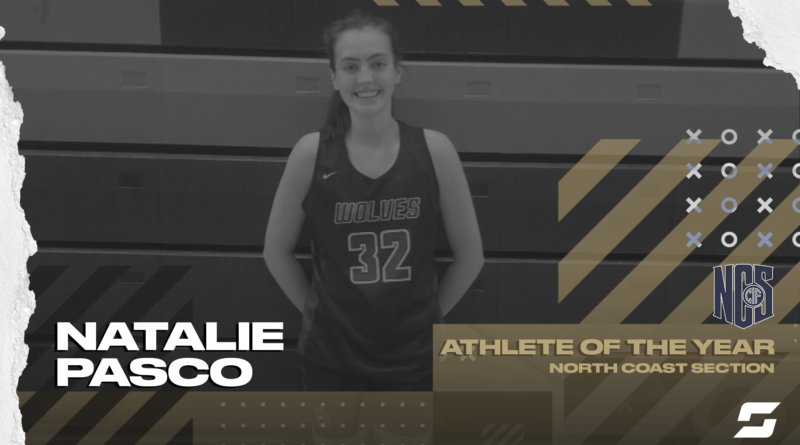 Welcome to a continuing tradition at SBLive California – honoring the male and female athletes of the year in every CIF Section.
The criteria isn't too expansive: The starting point is finding athletes who are all-league/all-state performers. Totality of career is also a factor. So is administrator/coach/fan recommendation.
Enjoy as we honor some of California's top high school athletes!
—
Entering her explosive junior season, San Ramon Valley shooting guard Natalie Pasco was already one of the North Coast Section's better basketball players in the Class of 2022.
As a sophomore in 2019-20, she averaged 15 points and over 10 rebounds per game on the CIF-NCS Division 1 champion. Following the season, she entered the Nike EYBL circuit for the first time as a new member of Cal Stars.
But there's a case to be made that no returning player in the state of California broke out at a higher level than Pasco in the 2020-21 season. In the span of only 11 games, all wins, she established herself as the top player in the entire Bay Area.
In the Wolves' second and third games of the season – a back-to-back against Cal High, with whom they split a league title in 2019-20 – Pasco notched a combined 87 points and 28 rebounds. In the first of the two consecutive 40-point efforts, she had no idea how many points she'd scored until the game had ended.
"I didn't even realize until after the game that I had 40," she said. "It was crazy."
With three seniors gone who each scored upwards of 12 points per game, Pasco knew she needed to be ready to embrace a much bigger role. She nearly doubled her scoring average as a junior, posting 28.3 points per game on efficiency that is hard to fathom at any level of basketball – 62% shooting from the field and 49% from three-point range.
While Pasco has long been an excellent shooter, she says taking advantage of time away from team activities during the pandemic helped her take the next step. When the school gym wasn't available during the extended shutdown, Pasco and some of her teammates got memberships to Ultimate Fieldhouse in Walnut Creek, and trained for months on end with the facility's Ultimate Shot Lab shooting machine. With it, they were able to get up hundreds, sometimes thousands of shots a week in daily sessions that included video-based shot feedback. At her best, Pasco had stretches of hitting 46 or 47 threes out of 50.
San Ramon Valley's 11-0 record included a 7-0 sweep of league play, punctuated by a 56-48 victory over Concord powerhouse Carondelet.
The Wolves finished the season firmly planted in the discussion for the best team in the Bay Area. And they did it without a single senior on the team, which makes them the arguable favorite for a North Coast Section Open Division title heading into next season.
Pasco got her first Division I offer in May, not long after the start of the season, and is now up to four offers (Boise State, Sacramento State, Providence, and Colorado State). Since the season ended, she's also been named the all-area player of the year by both the San Francisco Chronicle and The Mercury News.
This offseason, Pasco is focusing on getting quicker and expanding her ball-handling arsenal – in addition to maintaining one of the best jump shots in California high school basketball.
NATALIE PASCO BIO
School: San Ramon Valley
Sport: Basketball
Next step: Pasco, who will be a senior next season, has four NCAA Division I offers, and is currently uncommitted
Season highlights: Averaged 28.3 points and 13 rebounds per game on 62% FG and 49% 3FG; led the Wolves to an 11-0 season and East Bay Athletic League title; had three 40-point double-doubles, including a career-high 46 points against California
—
MORE: 2021 ATHLETES OF THE YEAR