Lily Buggs, Long Beach Poly rout Fairmont Prep 66-41 in CIFSS Division 1 semifinals: 3 takeaways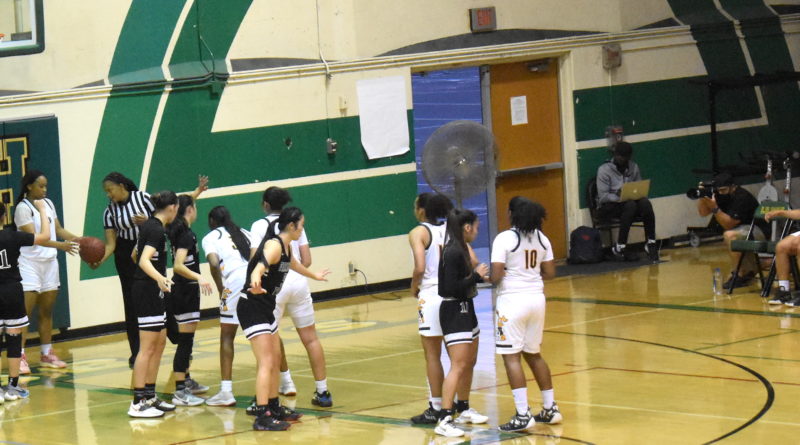 LONG BEACH– The Jackrabbits were dominant Monday night against Fairmont Prep with a Division 1 finals appearance on the line, winning 66-41 in a game they led 48-19 after three quarters. Lily Buggs and Nala Williams led all scorers with 19 points and 17 points for Poly, respectively. Here are three takeaways from the game:
POLY WINS GAME IN SECOND AND THIRD QUARTERS
The first and fourth quarters of the game very competitive, but Poly absolutely dominated the middle two. Fairmont trailed only 14-8 after one quarter despite missing numerous open jumpers and struggling to find a rhythm.
And then, the Jackrabbits ran off with the game.
They won the second quarter 20-5 to take a 34-13 halftime lead and led 48-19 after three, with the lead surpassing 30 at one point. While the outcome was already decided, the Huskies did find some rhythm in the fourth quarter, and won the quarter by four points even with Poly's starters playing most of the frame.
Fairmont's resurgence late in the game was very encouraging for a senior-heavy team likely to make the CIF Division 1 Southern Region playoffs, but the game was still a rout.
JACKRABBITS CONTROL TEMPO BY WINNING PAINT, DENYING SU VERA
While Poly doesn't have any towering post players, they are as strong, athletic, and physical as it gets from one through five. The Jackrabbits got Makaila Glynn and Mia Yamamoto – Fairmont's lone post players – into early foul trouble, hampering their ability to contest shots. Poly really made its mark with second chance points, and the Huskies couldn't keep them from attacking the rim. One of the premier rebounding guards in California high school basketball, Buggs snagged 10 rebounds to finish with a double-double.
"She's got one of the best motors I've seen in a long time, you've got to give it to her," said Fairmont Prep head coach Sara Brown after the game.
Additionally, the Jackrabbits made a concerted and effective effort to take the ball out of the hands of FPA point guard AnLing Su Vera, an Amherst commit who is one of the more dangerous offensive instigators in the section. They aggressively denied her the ball, had help ready for her off-ball movement, and put strong-side help on her each time she began to drive. The Huskies still created some good looks from the perimeter when they got into their sets, but Poly forced them into one of their toughest scoring nights of the season.
The Jackrabbits will enter the championship game on Thursday as the favorite against Esperanza. They were already the top seed in Division 1 coming into the postseason, but after beating Bishop Montgomery and Fairmont Prep by over 20 points each, their stock is the highest it's been all season.
Williams hit a pair of threes early in the first quarter that helped space out Fairmont's defense for the rest of the game. 14 of Buggs' 19 points came in the second quarter. Kalaya Buggs added 11 points and a handful of assists for Poly, and Simone Morris scored nine points while playing some of the Jackrabbits' best defense on Su Vera.
FAIRMONT NOT DONE YET
The Huskies will very likely make the CIF Southern Region Division 1 playoffs, which would mark the second straight season for them, and a win there would be the first in recent program history, if not its entire history.
This game put a screeching halt to what had been a tremendous run by Fairmont. While Poly thoroughly outplayed them, this was not the Huskies' best shot. But they didn't implode despite the game turning into a real blowout before their improved fourth quarter, which Brown cited as a positive with regionals looming.
"Credit to Poly, they're really tough. I'm proud of my kids for fighting through it. I think the biggest key was [Poly] taking AnLing out of the game early, Buggs got going… the momentum shifted. Usually we're good at withstanding runs and coming back, but we weren't able to bounce back… and I give credit to [Poly]. It was the physicality where we came up short."
Glynn led Fairmont with 12 points, and was in double-figures on the glass as well. Su Vera scored 10 points, and Yamamoto added nine.
**Here are all our photos from the game: