SBLive's California Girls Basketball Top 25: Viewpoint debuts at No. 20 in statewide rankings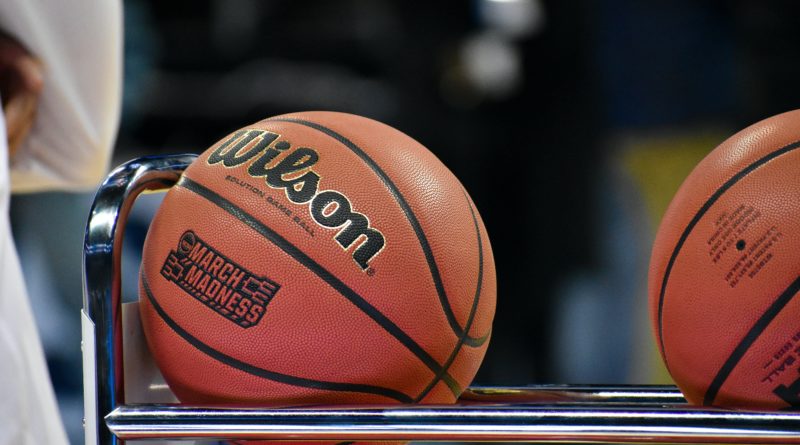 Viewpoint beat Windward and Serra (Gardena) by double-digits in consecutive games to move into this week's statewide girls basketball rankings at No. 20.
SBLive's statewide California high school girls basketball rankings are compiled by reporter Lance Smith and are released every Monday throughout the spring 2021 season.
SBLIVE CALIFORNIA TOP 25 GIRLS BASKETBALL RANKINGS
1. Mater Dei (14-0)
Will the Monarchs' lack of games down the stretch of affect them going into the playoffs? We'll find out Saturday against Etiwanda.
2. Corona Centennial (19-0)
Centennial and Mater Dei are both playing at such a high level that having to rank one behind the other feels like an injustice. Cen10 pulled off an outstanding feat of beating Roosevelt and Bonita Vista by 56 combined points in 24 hours, whereas Mater Dei has hardly played in the past three weeks. They may as well be tied because both are undefeated with so many emphatic wins.
3. Bonita Vista (20-3)
The Barons lost 100-77 against Centennial on Wednesday, but they're definitely the slight favorite to win the San Diego Section Open Division as it currently stands.
4. Cathedral Catholic (14-3)
The Dons' only losses have come against Bonita Vista (twice) and Mater Dei, by a grand total of 19 points. Cathedral is very much in the running for a CIF Southern Region Open Division title if it can get past Bonita Vista – or get lucky and avoid them.
5. La Jolla Country Day (13-3)
The Torreys got their second-best win of the season on Tuesday, a 10-point victory over Orangewood Academy.
6. Clovis West (15-0)
Clovis West won three games by a combined 152 points last week. No Central Section team this season has come within 30 points of the Golden Eagles.
7. St. Mary's (Stockton) (8-1)
St. Mary's bookended the regular season with its two best wins of the year. After tipping off with a win over Archbishop Mitty, they defeated Salesian 69-50 on Saturday.
8. Harvard-Westlake (19-2)
H-W finished the regular season on a 12-game winning streak, with victims including Viewpoint, Troy, Chaminade (twice), Orangewood Academy, Palisades, and Rolling Hills Prep. The Wolverines were awarded the third seed in the Open Division.
9. Archbishop Mitty (9-1)
After dropping their season-opener by 10 points against St. Mary's, the Monarchs finished the regular season on a nine-game winning streak with blowout wins against St. Ignatius (twice) and Bishop O'Dowd.
10. Orangewood Academy (12-4)
Orangewood's 55-43 win against Etiwanda – despite the Eagles' missing personnel – was among the Spartans' best wins of the year. As the reigning CIFSS 2-AA champion, OA wasn't exactly under the radar, but snagging the fourth seed in the Open Division after losing the seniors it did in 2020 represented one of the most impressive regular season runs in the section.
11. Lynwood (16-1)
Like Orangewood, Lynwood registered a double-digit win over a very short-handed Etiwanda in impressive fashion last week. The Knights' only loss? Orangewood.
12. Etiwanda (15-2)
Etiwanda got the short end of the stick in terms of the injury bug this season. The Eagles were a consensus top-three team in the state all year and clear Open Division title contender before losing Daisia Mitchell and Jessica Peterson for the season, and also temporarily losing Destiny Agubata and Majesty Cade to injuries as well. Don't expect them to back down to anyone in the Open Division circuit though.
SEE MORE: 5 takeaways from Lynwood's 67-50 win over Etiwanda
13. Pinewood (8-0)
The Panthers beat Menlo School and Bishop O'Dowd by over 20 points each in a back-to-back this past weekend. They continue to creep into the discussion of best team in the Bay Area.
14. Salesian (9-1)
Losing by 19 points to St. Mary's is a little less competitive than the Pride would like to be this close to the playoffs, but they're still having a great season so far.
15. West (Torrance) (16-2)
West finished the season with its only losses coming against Centennial and Redondo Union. The Warriors were able to put North (Torrance) away twice to sweep the Pioneer League.
16. Rosary Academy (13-4)
While the Royals didn't rack up any signature wins late in the season, they have a great chance to go on a CIFSS Division 1 playoff run.
17. Long Beach Poly (11-2)
The Jackrabbits finished the season with a back-to-back in which they beat rivals Long Beach Wilson and Millikan by upwards of 25 points each. Now that they're hitting their stride, they'll be scary in Division 1.
18. Roosevelt (10-2)
The Mustangs' only losses this season came against Centennial. They both came in blowout fashion, but that's been the case for all of the Huskies' opponents. While Roosevelt doesn't have as many marquee wins as almost any team ahead of them, consider them a dark horse to compete for a title in Division 1.
19. Windward (12-2)
The next three spots are essentially a toss-up between Gold Coast League teams, and there's an argument to be made for any ordering of the three. Windward lost by 17 points against Viewpoint on the 14th, but beat Sierra Canyon shortly before that, and has other wins including beating Viewpoint earlier in the season, Palisades, Westlake, and Bishop Montgomery (twice). The Wildcats also picked up a nice blowout win against Troy on Saturday. However, the loss against Viewpoint was their most recent major test – while it's currently weighing them down in these rankings, Windward is likely to rise.
20. Viewpoint (9-4)
Viewpoint beat Windward and Serra (Gardena) by double-digits in consecutive games, and could easily be a few spots higher on this list. On paper, the Patriots are the heavy favorite to run the table in CIFSS 2-AA.
21. Sierra Canyon (17-4)
A la the last two slides, Sierra Canyon has a case to be at least a few slots higher in this week's rankings. The Trailblazers face Flintridge Prep in the first round of the Division 1 playoffs, which is a brutal draw for each sides, as both are legitimate championship contenders.
22. Mission Hills (18-5)
Mission Hills remains steady, with wins including Fairmont Prep, Carlsbad, and Westview (twice), and losses coming only against higher-ranked teams.
23. Antelope (8-1)
While the Titans didn't get any run last week, they end the regular season as the clear best team in the Sacramento area.
24. Fairmont Prep (13-6)
The Huskies defeated Sage Hill on Wednesday to share the San Joaquin League title with Orangewood, and are a frontrunner in CIFSS Division 1.
25. St. Ignatius (11-3)
SI finished the regular season with a strong double-digit win over Marin Catholic.
Also in consideration:
Carondelet, Millikan, Long Beach Wilson, Camarillo, Flintridge Prep, North (Torrance), Palisades, M.L. King, Mount Miguel, Bishop's, Mater Dei Catholic, Serra (Gardena), Bishop Montgomery, San Joaquin Memorial, San Ramon Valley, Caruthers