Top 10 Bay Area high school boys basketball rankings: Campolindo No. 1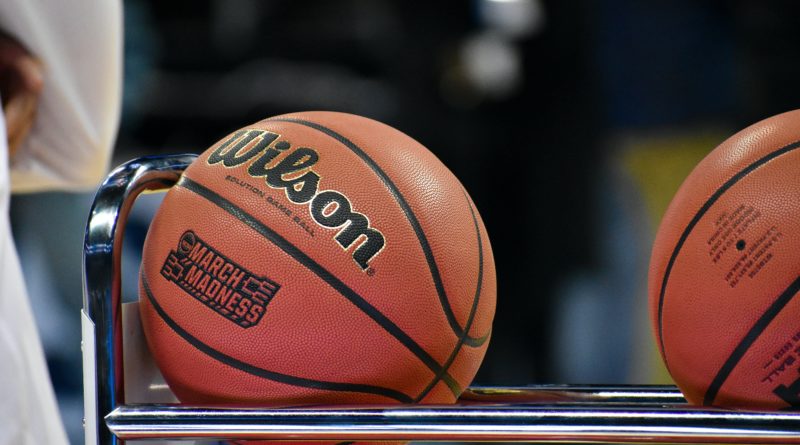 Editor's note: This is the latest in a series of stories from 49ers Cal-Hi Sports that will highlight high school teams and student-athletes across Northern California.
With high school boys basketball in full swing in the Bay Area, here's a look at the Top 10 teams:
TOP 10 BAY AREA BOYS BASKETBALL RANKINGS
1. Campolindo
The undefeated Cougars have wins against top Bay Area talent and are doing it without star point guard Aidan Mahany, who has played in just four games with limited playing time as he recovers from an ankle injury. Forward Emmanuel Callas has shined for the Cougars averaging 16 points and 8 rebounds per game. Junior Cade Bennett had a huge game against De La Salle last week with 28 points, going six for eight from three point range. The NCS has no playoffs so there are just a few games left for Campo including league rival Clayton Valley Wednesday night.
2. Clayton Valley
Speaking of Clayton Valley the Ugly Eagles have impressive wins over strong Capital Christian and San Ramon Valley teams. Jeremiah Dargan leads Clayton Valley averaging 20 points and 10 rebounds a game. The junior is proving he's one of the Bay Area's best players.
3. Mitty
Mikey Mitchell has the Mitty Monarchs playing very well in the tough West Catholic League. The Monarchs only loss is to Capitol Christian. Mitty has impressive wins over Bishop O'Dowd, Bellarmine (twice) and Dublin. Mitchell is committed to Pepperdine. The youngster to watch for at Mitty is Derek Sangster. The sophomore was very impressive against Bellarmine last week with 15 points.
4. Riordan
The Crusaders get our nod for the second-best team in the West Catholic League. We're big fans of Mor Seck, the 7-foot-1 power forward for Riordan. Check out our story on Seck detailing his travels from Senegal to the United States mainly to learn how to play basketball in the eighth grade. He spent the pandemic getting lots of reps to increase his repertoire of moves in the post. He is being heavily recruited by elite college teams.
5. Salesian
The Pride lost its first two games to Campolindo and Miramonte and haven't lost since. They just need to stay out of the Moraga-Orinda area. The six-game win streak includes wins over De La Salle and Bishop O'Dowd. Dante Sawyer is the leader of this team hitting the big baskets at crucial times. Demarshay Johnson Jr. is headed to San Diego State next year. The 6-foot-9 senior does a great job defensively and will give you lots of thrilling dunks.
6. Newark Memorial
The Cougars have played just four games. One of those games was a win against Moreau Catholic. The rematch is Wednesday night. The Cougars play just seven games total, all against Mission Valley League teams.
7. Wilcox
The Chargers feature Isiah Frazier, the senior guard and captain of this team. Wilcox has played only competition from its own league so it's hard to know how good this team really is. The Chargers beat second place Gunn convincingly last week. The CCS playoffs will give us the answer if the Santa Clara Valley League is allowed to play.
8. Marin Catholic
The Wildcats were rolling with six wins to start the season before a loss to Healdsburg last week. Senior Captain Lucq Anderson leads a veteran squad undefeated in league and tied with Branson without a loss.
9. St. Ignatius
The Wildcats have losses to Marin Catholic and Riordan. Just nine games on the Cats schedule before league playoffs in less than two weeks.
10. De La Salle
The Spartans are just 5-5 with several losses coming to teams higher up on this list. 6-foot-7 junior Chris Bunch is the star of this team, but the Spartans have played well even when Bunch is not in the lineup.