SBLive's California Baseball Top 25: Thousand Oaks moves to No. 1 in statewide rankings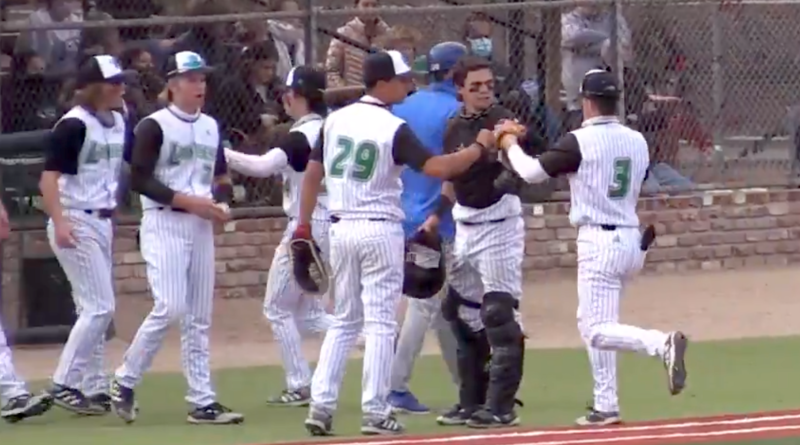 After losing their first game of the season last week, Rancho Bernardo has dropped from the top spot in this week's SBLive California Baseball Top 25 rankings, giving way to undefeated Thousand Oaks. The Lancers have their offense firing on all cylinders, totaling 18 home runs so far.
SBLive's statewide high school baseball rankings are compiled by SBLive California reporter Bodie DeSilva and will be released weekly throughout the season.
—
SBLIVE CALIFORNIA BASEBALL TOP 25 RANKINGS
April 27, 2021
1. Thousand Oaks (13-0)
Thousand Oaks has scored 100 runs more than their opponents during their 13-0 start. They've stolen 30 bases as a team.
Last week: 2
2. Orange Lutheran (9-0)
The Lancers have won four straight by an average of over six runs per game.
Last week: 3
3. Rancho Bernardo (15-1)
The Broncos are no longer undefeated, but bounced back with a 11-0 win over La Costa Canyon to capture the North County Tournament Championship.
Last week: 1
4. Foothill (14-2)
Foothill outscored their four opponents 39-7 last week.
Last week: 5
5. Santa Margarita (12-2)
The Eagles have won 11 straight games in a variety of different styles.
Last week: 6
6. Dana Hills (13-2)
The Dolphins will be off until they take on Long Beach Wilson on May 1st.
Last week: 4
7. Buchanan (11-1)
The Bears have scored 69 runs in only five games since losing to Bullard.
Last week: 11
8. Ayala (11-1)
The Bulldogs have scored 66 runs during their current seven-game winning streak.
Last week: 13
9. Harvard Westlake (12-4)
The Wolverines swept Loyola last week, shutting out the Cubs in each of the three games.
Last week: 25
10. King (Riverside) (12-3)
King's pitching staff has only allowed three home runs in 103 innings so far this season.
Last week: 20
11. Sierra Canyon (10-2)
The Trailblazers have started out 4-0 in league play, recording shutouts in three of the games.
Last week: NR
12. San Joaquin Memorial (11-2)
Both losses so far have come at the hands of Buchanan.
Last week: 14
13. Granite Bay (10-1)
The Grizzlies have only allowed one run total over their past three games.
Last week: 7
14. Valley Christian (San Jose) (11-2)
The Warriors are hitting .358 as a team so far this spring.
Last week: NR
15. Grossmont (14-2)
The Foothillers captured the GMC Tournament Championship with two straight wins over Eastlake last week.
Last week: 22
16. Elk Grove (11-1)
The Thundering Herd have reeled off 12 straight wins after being shutout in their opener.
Last week: 16
17. Serra (San Mateo) (10-1)
The Padres have four starters hitting .400 or better so far.
Last week: 10
18. Tamalpais (11-0)
The Red Tailed Hawks have been dominant, outscoring their opponents by 76 runs in their first 11 games.
Last week: NR
19. Heritage (Brentwood) (12-2)
The Patriots have struck out 101 batters in 97 innings so far this season.
Last week: NR
20. Bullard (10-2-1)
The Knights have a win over Buchanan under their belt but have lost games Clovis and Clovis North
Last week: 9
21. JSerra (11-5)
After a rough start, the Lions have stabilized things with seven straight victories.
Last week: NR
22. Sherman Oaks Notre Dame (11-5)
Early wins over JSerra, Orange Lutheran, and Mater Dei have kept the Knights around.
Last week: NR
23. La Costa Canyon (12-4)
The Mavericks handed Rancho Bernardo their first loss but were shutout by the Broncos two days later. League play begins this week.
Last week: 15
24. Cardinal Newman (7-0)
The Cardinals have allowed more that two runs in a game only once during their unbeaten start.
Last week: NR
25. Royal (13-1)
Sophomore pitcher Trevor Hansen has an ERA of 0.23 and 39 strikeouts in five starts so far.
Last week: 17