Top 5 quarterbacks in CIF Northern Section heading into 2020-2021 football season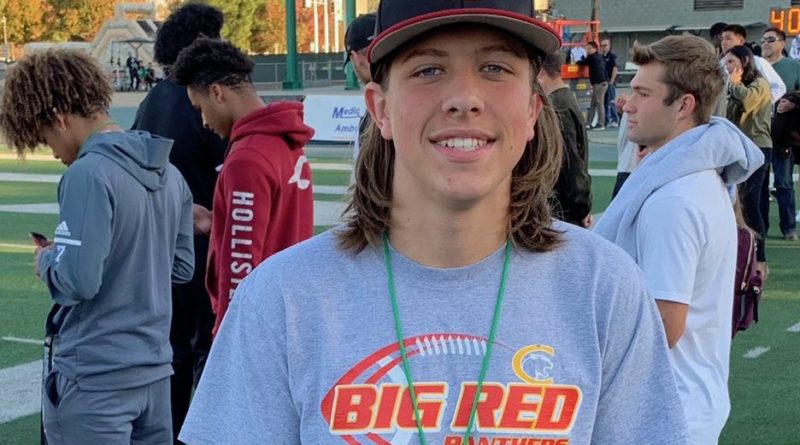 SBLive California is previewing the top football teams and players in the state ahead of the 2020-2021 high school football season. Even with the season in doubt, we will continue to highlight the best teams, players and coaches in California.
Here's a closer look at the Top 5 quarterbacks in the CIF Northern Section. The rankings were compiled by SBLive reporter Bodie DeSilva.
QB RANKINGS BY SECTION: CENTRAL | CENTRAL COAST | LA CITY | NORTH COAST | SAC-JOAQUIN | SAN DIEGO | SOUTHERN
MORE: TOP 50 FOOTBALL TEAM PREVIEWS
The main criteria for our quarterback rankings are statistics from the 2019 high school season relative to team success (on offense) and strength of schedule. Performances in club football or at camps were not taken into consideration.
TOP 5 QUARTERBACKS IN CIF NORTHERN SECTION
5. Ryan Osborne – Jr. – Fall River (McArthur)
Osborne had an impressive sophomore season for the Bulldogs, helping them to six straight wins to finish the season that included a Cascade Valley League Championship as well as a Northern Section Division 5 Championship. He threw 13 touchdown passes and also rushed for 300 yards and seven more touchdowns.
4. Landon Cooper – Sr. – Sutter
Sutter dropped its opener in 2019 – then rattled off 12 straight wins on its way to a CIF Championship. Cooper did his part, throwing 13 touchdown passes and also scoring once each on the ground and through the air. He's signed with Dordt University.
3. Ian Guanzon – Jr. – Pleasant Valley (Chico)
Guanzon was impressive for the Vikings during his first season under center in 2019. He helped Pleasant Valley take down Chico in the CIF Championship game and move into the state playoffs while throwing for 11 touchdowns and rushing for five more.
2. Eduardo Paiz – Sr. – Pierce (Arbuckle)
Paiz led the Bears' offense to over 30 points per game in 2019. He had over 2,300 passing yards and 24 touchdowns as a junior to go along with 11 rushing touchdowns, but will need to improve on not turning the ball over after throwing 20 interceptions last season.
1. Jake Hamman – Sr. – Chico
Hamman posted some big offensive numbers during his junior season to lead the Panthers to an undefeated Eastern Athletic League title. He completed 70% of his passes while tossing 24 touchdown passes as he led Chico to the CIF Division 2 Championship game.
—
SBLive Sports is the digital content partner of the California Interscholastic Federation