What we're watching: SBLive Power 25 high school football games of the week (Week 11)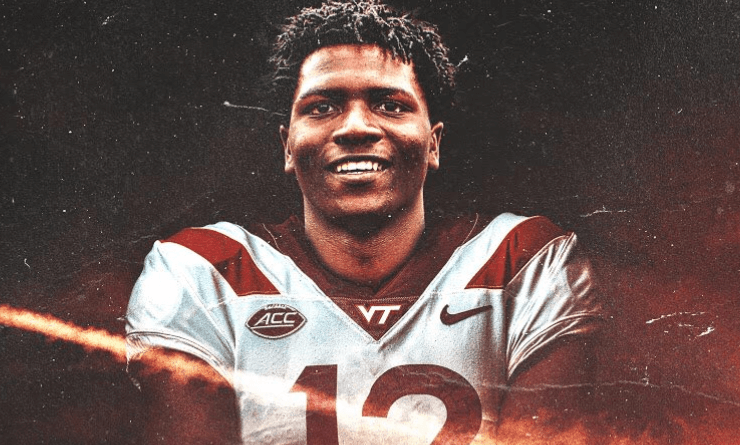 On Sunday we released our 11th Power 25 of the 2020 high school football season, a weekly look at the top high school football teams in the country.
Every week, SBLive reporter Connor Morrissette previews the country's top high school football games with an emphasis on what their results mean for the Power 25. Here's what we're watching this week.
Nov. 5: Tompkins (Katy, Texas) (5-0) vs. No. 7 Katy (Texas) (5-0)
Two sophomores have had a major impact on the offensive end for Katy in 2020: quarterback Caleb Koger and running back Seth Davis. Koger hasn't turned the ball over and Davis rushes for over 100 yards per game.
Playing undefeated Tompkins will tell us a lot more about the young Tigers' offense (we know the defense is one of the country's best). Can they continue playing so well against a better team?
Nov. 5: Palmetto (Miami, Fla.) (1-0) vs. No. 14 Northwestern (Miami, Fla.) (1-1)
Northwestern lost to No. 1 IMG Academy 49-14 last week. We're expecting a bounce back performance from the Bulls against another top in-state foe.
Northwestern has six players listed in the top 110 of 247Sports' 2021 Florida player rankings. Wide receiver Romello Brinson (Miami commit) leads the way at No. 23. He caught eight touchdown passes a year ago.
Nov. 6: No. 4 Grayson (Loganville, Ga.) (7-0) vs. Brookwood (Snellville, Ga.) (6-1)
Grayson played its best game of the season last week, beating Parkview 47-7. The Rams defense dominated as it has all year, star senior running back Phil Mafah had 12 carries for 149 yards and two touchdowns and USC QB commit Jake Garcia made his debut and fit right in tossing a TD pass.
Can Grayson keep that up against a good Brookwood team?
Nov. 6: No 8 Lowndes (Valdosta, Ga.) (6-0) vs. No. 23 Colquitt County (Norman Park, Ga.) (5-0)
Here is the regular season game of the year in Georgia. Lowndes junior QB Jacurri Brown will face off against Colquitt County defensive end Zy Brockington, a Memphis commit, in this game featuring two of the country's best teams.
Nov. 6: Mentor (Ohio) (9-1) vs. No. 20. Pickerington Central (Pickerington, Ohio) (10-0)
Two of Ohio's top teams will face off on Friday in a Division 1 state semifinal showdown. Pickerington Central is led by star receiver Lorenzo Styles Jr., a Notre Dame commit. 2021 QB Ian Kipp is Mentor's top player.
Nov. 6: Hudson (Ohio) (9-0) vs. No. 21 Archbishop Hoban (Akron, Ohio) (8-0)
Hoban has dominated Ohio competition all season. The Knights face undefeated Hudson in a Division 2 regional title game on Friday.
Victor Dawson rushed for 187 yards and a TD on 28 carries for Hoban in their 37-0 win over Benedictine (Cleveland, Ohio) last week in the semifinals.
Nov. 6: No. 25 DeSoto (Texas) (4-0) vs. Cedar Hill (Texas) (4-0)
Consider this game a win and you're in scenario. Whoever comes out on top will be ranked in the Power 25 next week. DeSoto has six players listed in the top 200 of the 2021 247Sports Texas high school football recruiting rankings. Shemar Turner, a defensive end, leads the way at No. 9. 2021 QB Kaidon Salter, a Tennessee commit, is Cedar Hill's top player.
Nov. 6: American Heritage (Plantation, Fla.) (5-1) vs. St. Thomas Aquinas (Fort Lauderdale, Fla.) (2-1)
This game will most likely be another Power 25 play in game.
American Heritage is loaded on defense led by safety James Williams (Miami commit), cornerback Earl Little Jr. and defensive end Marvin Jones Jr.
St. Thomas Aquinas has six players listed in the top 50 of 247Sports' 2021 Florida player rankings. Alabama defensive line commit Dallas Turner leads the way at No. 7. Junior quarterback Zion Turner has received scholarship offers from LSU and Miami, among others.
Nov. 6: Nolan Catholic (Fort Worth, Texas) (5-0) vs. Parish Episcopal (Dallas, Texas) (6-0)
The winner of this game will stay on the periphery of the Power 25. Parish Episcopal QB Preston Stone is committed to SMU. Nolan Catholic's J'Dan Burnett will be responsible for slowing Stone down. He has six sacks so far in 2020.
Nov. 7: No. 17. St. Peter's Prep (Jersey City, N.J.) (4-0) vs. No. 18 Bergen Catholic (Oradell, N.J.) (4-0)
This is the game of the year in New Jersey; the winner will stay in the Power 25. Both teams could stay ranked if the game is tight.
Bergen Catholic defensive lineman Tywone Malone is the top ranked 2021 recruit in New Jersey St. Peter's Prep quarterback Tahj Bullock is committed to Virginia Tech.