What we're watching: SBLive Power 25 high school football games of the week (Week 8)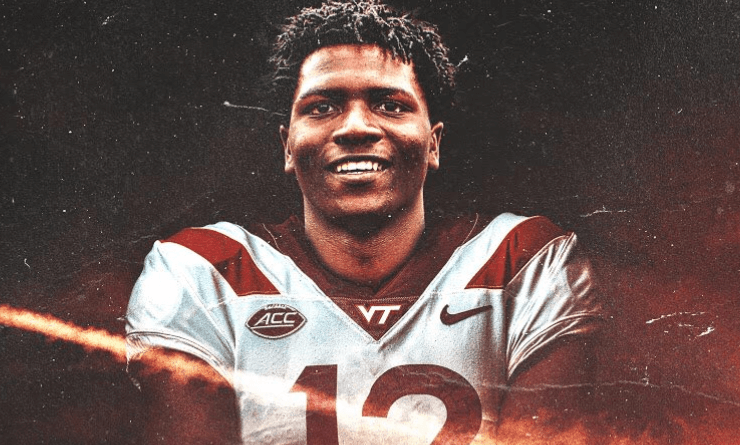 Last Sunday we released our eighth Power 25 of the 2020 high school football season, a weekly look at the top high school football teams in the country.
Every week, SBLive reporter Connor Morrissette previews the country's top high school football games with an emphasis on what their results mean for the Power 25. Here's what we're watching this week:
Oct. 14: American Fork (Utah) (7-2) vs. No. 15 Corner Canyon (Draper, Utah) (9-0)
Corner Canyon nearly dropped its first game of the season a week ago to Skyridge (Lehi, Utah), but the Chargers came back to win 29-26. Like Skyridge, American Fork is also a top five team in Utah, so this week's game will be another test for Corner Canyon.
Oct. 16: TRU Prep Academy (Miami Gardens, Fla.) (3-0) vs. No 3. St. Thomas Aquinas (Fort Lauderdale, Fla.) (0-0)
University, which was expected to be one of the best teams in Florida, is playing as TRU Prep Academy this year because University canceled all fall sports. They go up against mighty St. Thomas Aquinas this week. The Raiders have six players listed in the top 50 of 247Sports' 2021 Florida player rankings. Alabama defensive line commit Dallas Turner leads the way at No. 7. Junior quarterback Zion Turner has received scholarship offers from LSU and Miami, among others.
TRU Prep has a lot of talent too led by 2021 offensive lineman Marcus Tate, a Clemson commit.
Oct. 16: No. 8 Katy (Texas) (3-0) vs. Tompkins (Katy, Texas) (3-0)
Two sophomores have stepped in on the offensive side of the ball for Katy in 2020 and have made a huge difference: quarterback Caleb Koger and running back Seth Davis.
In last week's win over Seven Lakes (Katy, Texas), Koger completed 6 of 9 passes for 94 yards and two touchdowns. Davis rushed for 217 yards and four touchdowns on 17 carries. Can those two keep up that level of production against a better team in Tompkins this week? We'll find out on Friday.
Tompkins QB Jalen Milroe is committed to Alabama.
Oct. 16: No. 18 Thompson (Alabaster, Ala.) (8-0) vs. Oak Mountain (Birmingham, Ala.) (6-1)
This is a trap game for Thompson, the top team in Alabama, ahead of their game on Oct. 23 against Hoover (Ala.). Junior quarterback Conner Harrell and his Warrior teammates can't get caught looking ahead in this game. Oak Mountain won't be a pushover.
Oct. 16: Cathedral (Indianapolis, Ind.) (8-0) vs. No. 23 Center Grove (Greenwood, Ind.) (8-0)
This is the game of the week nationally because Cathedral and Center Grove are the two top teams in Indiana. The winner of this one will make next week's Power 25.
Oct. 16: Trinity Christian (Cedar Hill, Texas) (5-2) vs. DeSoto (Texas) (1-0)
DeSoto looked like a Power 25 team in their 37-0 steamrolling of Judson (Converse, Texas) two weeks ago. Can the Eagles maintain that level of performance against a good Trinity Christian team?
Trinity Christian QB Shedeur Sanders is tough to slow down. Star DeSoto defensive lineman Shemar Turner will have a lot on his plate in this game.
Oct. 16: St. Thomas More (Lafayette, La.) (2-0) at Catholic (Baton-Rouge, La.) (1-1)
St. Thomas More needs to win this game to stay on the Power 25 radar. Jack Bech, a 2021 Vanderbilt wide receiver commit, is St. Thomas More's top player.
Oct. 16: Highland Park (Dallas, Texas) (2-0) vs. Rockwall (Texas) (3-0)
Led by star junior quarterback Braedyn Locke, Rockwall upset Carroll (Southlake, Texas) last week. A win over Highland Park will keep the Yellowjackets in the Power 25 discussion.
Oct. 16: Cedar Hill (Texas) (1-0) vs. Aledo (Texas) (2-0)
Both Cedar Hill and Aledo are teams that could be nationally ranked in the future. 2021 Cedar Hill QB Kaidon Salter is a Tennessee commit. 2021 Aledo wide receiver JoJo Earle is committed to LSU. The winner of this game will move closer to a Power 25 spot.
Oct. 17: La Salle College (Wyndmoor, Pa.) (3-0) vs. No. 6 St. Joseph's Prep (Philadelphia, Pa.) (1-0)
St. Joseph's Prep has the potential to be a top five or even top three team in 2020 and that's largely thanks to senior Ohio State commits Kyle McCord (QB) and Marvin Harrison Jr. (WR).
La Salle is 3-0, but look for St. Joseph's Prep to win big. In a COVID-19 shortened season, style points in wins are even more important than past years to determine rankings for teams in the upper echelon of the Power 25. Expect St. Joseph's Prep to make a statement on Saturday.
Oct. 17: St. Joseph Regional (Montvale, N.J.) (1-1) vs. No. 21 St. Peter's Prep (Jersey City, N.J.) (2-0)
Bergen Catholic, our current No. 1 team in New Jersey, beat St. Joseph Regional 24-21 on Oct. 3. What will St. Peter's Prep produce against St. Joseph Regional?
Oct. 17: Edna Carr (New Orleans, La.) (2-0) vs. John Curtis Christian (River Ridge, La.) (1-1)
Similarly to in state rival St. Thomas More (Lafayette, La.), Edna Carr needs a win this week to stay in the Power 25 discussion. The Cougars have a number of highly rated recruits, led by 2021 wide receiver Destyn Hill, who holds an Alabama offer.