Gardena Serra 2020-21 high school football schedule preview – how far will quarterback Maalik Murphy take Cavaliers?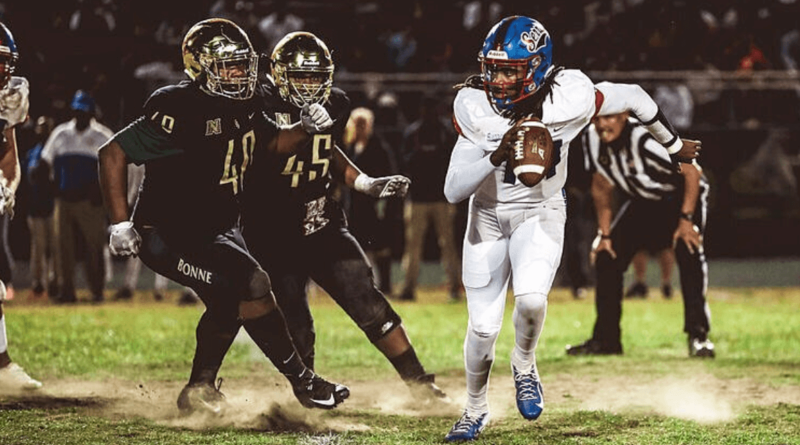 Due to the coronavirus pandemic, the CIF has pushed back the California high school football season to January. Most Sections are now scheduled to start practice in December and play games starting in early January.
As teams across the state finalize their 2020-21 football schedules, SBLive will take a closer look at the schedules and best matchups for California's top programs.
Here's an inside look at Gardena Serra's 2021 schedule:
Week 1: 1/8 @ Garfield
Week 2: 1/15 vs. Calabasas 
Week 3: 1/22 @ Long Beach Poly 
Week 4: 1/29 @ Carson
Week 5: 2/5 vs JSerra
Week 6: 2/12 @ Chaminade
Week 7: 2/19 vs. Cathedral
Week 8: 2/26 @ Notre Dame
Week 9: 3/5 @ Bishop Amat
Week 10: 3/12 vs. Alemany 
2019 RECORD: 6-5. Gardena Serra finished sixth in a tough Mission League a year ago. In the postseason, the Cavaliers lost 26-20 to Rancho Verde in the first round of the Division 2 Southern Section playoffs.
2021 SCHEDULE ANALYSIS: Serra has a shot at going undefeated in the non-league portion of their schedule. Games against Calabasas, Long Beach Poly and JSerra won't be cakewalks, but with Maalik Murphy, 247 Sports' top rated 2022 California quarterback, under center, the Cavaliers should put up enough points to have a chance to win each of those games.
Serra has six road games in 2021, with three of those games coming in the Mission League. Playing on the road against Chaminade, Notre Dame and Bishop Amat will be a challenge.
CAN'T MISS CONTESTS: Week 10 against Alemany.
This game could have huge playoff implications. Watching 2022 Alemany linebacker and USC commit Niuafe Tuihalamaka as well as 2022 defensive tackle Damonic Williams try and keep Murphy in check will be great to watch. Who will come out on top?
TRAP GAME: Week 5 vs. JSerra
In recent years, JSerra would most likely beat Serra, but following key players graduating and others transferring out, the Lions will be very young and inexperienced in 2021. Serra can't get caught looking ahead to Mission League play in this one.
PREDICTION: 6-4