LA City Section boys basketball semifinals recap: Fairfax, Westchester advance to Open Division title game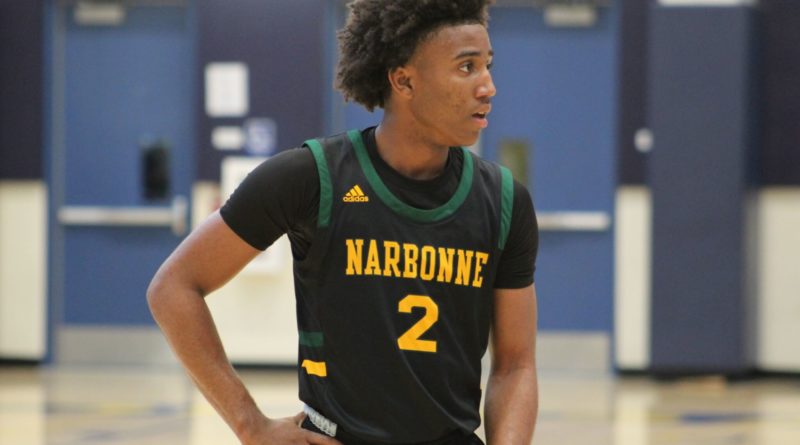 LOS ANGELES — Four L.A. City Section boys basketball semifinals were played Saturday at LA Southwest College. Westchester and Fairfax cruised to victories in the Open Division semis while Palisades and Narbonne pulled out wins in the Division 1 semis.
Here's a recap of all four games:
Game 4: Fairfax 58, Birmingham 39
This was a rout. Fairfax led 29-12 at halftime and that margin was too much for Birmingham to overcome.
"I thought our guys stuck to the game plan and made winning plays," Fairfax head coach Reggie Morris said. "We rebounded well too."
DJ Dudley set the tone early with a dunk and big block on Corey Cofield. He finished with 18 points. Justin Gladney scored 18 points too and Keith Dinwiddie added 16.
Once again, Fairfax will meet Westchester in the LA City Section Open Division championship. Morris played for Westchester coach Ed Azzam, which makes next week's title game a rare mentor versus mentee showdown.
"Just growing up being a guy who played in the City, my dad coached in the City, this was really all I ever wanted to do," Morris said. "This has been a great experience and to do it against my mentor is even better."
Game 3: Westchester 56, King/Drew 44
Westchester held King/Drew to just 17 second half points.
"We go through stretches where we don't score sometimes but the defense will hold strong," Westchester head coach Ed Azzam said postgame.
TJ Wainwright and Joseph Johnson each scored 16 points for the Comets. Kymani Pollard added nine points. He had two third quarter steals that led to layups.
"He was good tonight," Azzam said of Pollard. "He's been good for us all year."
King Drew big man Fidelis Okereke finished with a stat line of 17 points, 12 rebounds, and six blocks. The Golden Eagles struggled with secondary scoring on Saturday. Biko Johnson, a talented senior who scored 23 points in a road win over Washington Prep earlier this season, only had one bucket against Westchester.
Game 2: Palisades 44, View Park 35
Palisades will meet Narbonne in the Division 1 championship game next weekend following their win over View Park. Graham Alphson scored 12 points to lead the Dolphins. He's had a very impressive senior season.
Palisades jumped out to a 22-5 lead and never relinquished, even when View Park cut the deficit to six in the second half.
Palisades senior Caden Arnold scored ten points in the win.
"I'm stoked," Arnold said walking off the court on Saturday. "It's so cool. We haven't been to the championship in a while and my sister won last year and now we get to try and win one this year."
Arnold's sister Sammie won the Division 1 girls basketball title last year with Palisades. This year, Pali's girl's basketball team is in the Open Division semifinals and in addition to Sammie, twins Elise and Taylor Arnold are on the team too.
"They support us and I support them. It's really cool," Caden said.
Game 1: Narbonne 50, Granada Hills 48
Narbonne senior Patrick Zachery hit a jump shot just before time expired to beat Granada Hills in game one.
"I'm super happy right now," Zachery said minutes after hitting the shot. "I can't wait to go celebrate with my teammates."
This semifinal was a back and forth affair. Khalil Forrester and Elijah Uche each hit shots late in the fourth quarter to tie the game.
"What a great hard fought game," Narbonne head coach Anthony Hilliard said. "That's what a semifinal game should be like. That was playoff basketball."
Zachery finished with 14 points to lead the Gauchos who also got important contributions from senior Elijah Queen and freshman Marcus Adams. Forrester led all scorers with 20 points for Granada Hills.