Manny Douglas, former Narbonne coach, hired as St. Bernard High School head football coach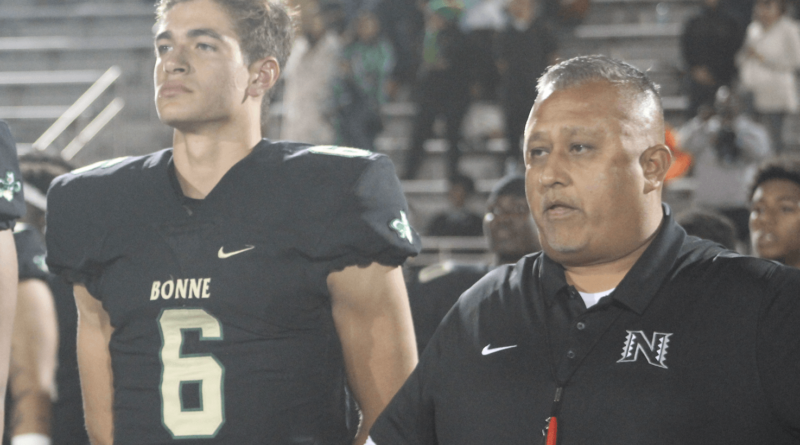 Former Narbonne High School football coach Manny Douglas has been hired as the head football coach at St. Bernard, athletic director Kelly Evans announced on Friday.
Douglas had been the head football coach at Narbonne since 2002, but was reassigned from the school last May by the Los Angeles Unified School District following an investigation into allegations of academic misconduct at Narbonne involving the football team. He did not coach last season.
Following the LAUSD investigation, Narbonne was forced to vacate its 2018 L.A. City title and forfeit all games played in 2019 because of the use of ineligible players.
In September, Douglas filed a lawsuit against the district, alleging they brought "false and unsubstantial" proceedings against him, destroyed his reputation and caused him "severe emotional distress," per the LA Times.
The lawsuit was resolved this week and Douglas resigned from his position with LAUSD, paving the way for him to be hired at St. Bernard. LAUSD released the following statement regarding Douglas' lawsuit:
"The litigation has been resolved and Mr. Douglas has tendered his resignation to Los Angeles Unified. Following the filing of a dismissal, Mr. Douglas' lawsuit will be dismissed with prejudice."
St. Bernard went 4-6 last season under head coach Joe Torres. This offseason, St. Bernard "decided to move in a different direction with the football program," and Torres was not retained.