San Diego Prep Basketball Insider: Eastlake shakes up Open Division playoff picture with upset of Mater Dei Catholic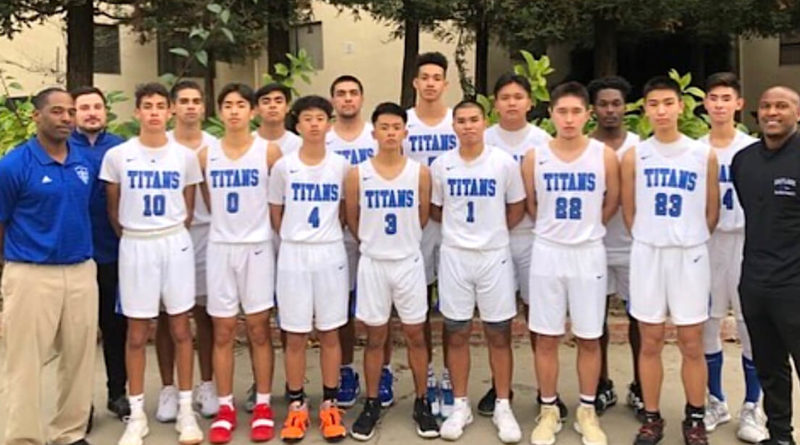 Every week during the 2019-20 basketball season, Scorebook Live California reporter Bodie De Silva will highlight the top performers and the most intriguing storylines in San Diego Section high school basketball.
NOTABLE RESULTS
Two of the more surprising results of the season occurred during Friday's league matchups. In the Metro – Mesa league, Eastlake shocked Mater Dei Catholic, taking down the Crusaders 65-63. It was Mater Dei Catholic's first league loss of the season and a result that is sure to shake up the potential open division seedings. Eastlake entered the game at 13-10, but only 1-4 in league play and were able to add a huge boost for their potential seeding in the division three playoffs that sat at the three-seed coming into the game. Mater Dei's Saturday matchup with Cathedral Catholic now becomes a huge opportunity to gain back what may have been lost against Eastlake.
In the other Friday surprise, Santa Fe Christian went down on the road to Coastal League foe Army-Navy Academy. The Eagles have dealt with significant injuries issues all season, first losing Trevan Martin for the season prior to the opener, and since having Keatten Smith and Saagar Dhanjani miss games. The two losses last week will likely push the Eagles out of the open division and into division one, where they won the CIF Championship in both '17 and '18.
TOP PERFORMERS
Eastlake junior forward Alexander Crawford came up big as the Titans took down Mater Dei Catholic, handing the previously sixth-ranked Crusaders their first loss in league play. Crawford had 26 points on 11 of 15 shooting and also added 10 rebounds and 3 blocks.
Fallbrook senior guard Joel Calhoun had 26 points in the Warriors win over Valley Center. He's averaging 21.7 points per game and has the Warriors sitting as the top seed in the division five rankings.
Del Norte senior forward Zach Moore has been stuffing the stat sheet all season and had his best performance of the season in a win over Westview. He had 16 points, 16 rebounds, 7 assists, and 10 steals.
RECRUITING UPDATES
2021 Cathedral Catholic F Dillon Wilhite took an unofficial visit to Santa Clara
2020 St. Augustine G Declan Bretz committed to Emerson College
2021 San Diego G AJ Burgin took an unofficial visit to UC-Irvine
2021 San Diego G DJ Ralston took an unofficial visit to Sonoma State
TOP COLLEGE PERFORMANCE
2016 Torrey Pines grad Jackson Strong had 34 points in Humboldt State's win over Cal State San Marcos. The senior guard was eight of thirteen from three-point range and eight of nine from the free throw line.