Scorebook Live's L.A. City Section Top 10 high school girls basketball rankings (Jan. 13, 2020)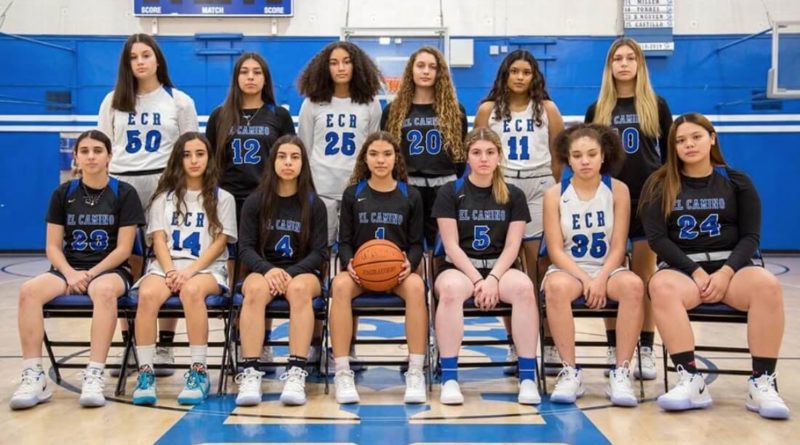 Here are Scorebook Live's Top 10 rankings for Los Angeles City Section high school girls basketball for the week of Jan. 13. Our L.A. City Section girls basketball rankings will be released weekly for the remainder of the 2019-20 high school girls basketball season.
Several teams didn't play last week so there was no movement in the top 10, but that was the eye of the storm as league play moves into full swing this coming week.
Right now the rankings are capped at 10, with honorable mentions. The number of ranked teams will likely grow in coming weeks.
TOP 10 L.A. CITY SECTION GIRLS BASKETBALL RANKINGS
Week of Jan. 13, 2020
The Highlanders finally had their first week of coasting all season, and it will be one of their only ones. They picked up pretty easy wins over Kennedy and Village Christian to improve to 12-8. There's no time to take their feet off the pedal because of who's awaiting them on Wednesday…
The Conquistadors handled three games in four games smoothly, defeating Birmingham, Chatsworth, and Alemany. They will get their shot at Granada Hills Charter and the number one spot on Wednesday in a potential City Section game of the year candidate. Unless one of the two squads has a horrifically bad showing, they should still both be the top two regardless of who wins Wednesday.
With Palisades and Hamilton right behind them not playing last week, there's no movement at three and four. Palisades defeated Hamilton 53-51 a month ago, and will likely clean up until they face them again on the 29th, although Westchester could challenge them.
The Lady Yankees will also be favored to hold it down for the next couple of weeks until they get their long-awaited rematch with Palisades in a little over two weeks.
Having beaten Crenshaw and Legacy behind them, Narbonne's status doesn't fall after losing to a dominant Camarillo squad by 11. Still, with their win over Crenshaw coming six weeks ago in overtime, they don't have room for error if Crenshaw keeps up their excellent play.
No action for Crenshaw last week, but they aren't far behind the top five should anybody ahead of them dive.
After almost knocking off unbeaten North (Torrance) last week, it would be tempting to actually raise Legacy in the rankings for only losing to such a dominant team by three. Still, Narbonne blew them out earlier this season, and Crenshaw has been holding it down, so they're still at seven for now.
The Comets have an enormous opportunity to turn heads with Palisades and Hamilton this week. They'll be the heavy underdog as a result of their brutally difficult schedule this season, but perhaps they might be better prepared for some big league games as a result.
Carson didn't play last week and still only has seven games on the season, but they remain a major sleeper going forward with their only losses coming to strong foes in El Segundo and St. Bonaventure.
10. Taft (8-6)
No games last week, but Taft inches closer to their brutal league gauntlet including Granada Hills Charter, El Camino Real, and Birmingham.
Honorable mentions:
South Gate, Birmingham, Los Angeles CES, Bell, Torres