San Diego Section boys basketball Top 10 rankings: St. Augustine moves to No. 1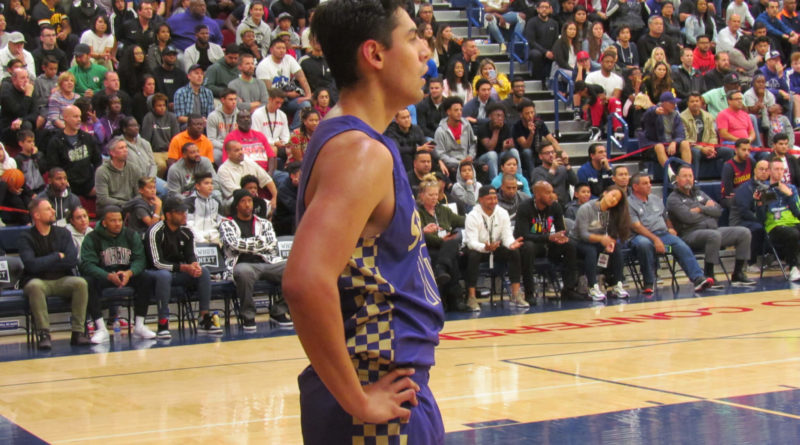 Here are Scorebook Live's Top 10 rankings for San Diego Section high school boys basketball for the week of Dec. 16. Our San Diego Section basketball rankings are released weekly throughout the 2019-20 high school basketball season. The rankings are compiled by SB Live reporter Bodie DeSilva.
—-
1. St. Augustine
The Saints won both out of section games last week by a combined 45 points.
2. Foothills Christian
The Knights went 3-0 last week including a win against Windward.
3. Cathedral Catholic
The Dons dropped two of their three games in the Father Barry Classic in Sacramento.
4. Mater Dei Catholic
The Crusaders followed up their first loss with wins over Helix and Lincoln.
5. Torrey Pines
Brandon Angel led the Falcons to a 3-0 week by a combined 87 points.
6. Poway
The Titans went 3-1 but suffered their first loss, a half-court shot at the buzzer against Capistrano Valley.
7. Santa Fe Christian
The Eagles went 0-2 with losses to Torrey Pines and Damien.
8. Carlsbad
Jailen Nelson had 65 points as the Lancers went 1-1, with a loss to Bishop Montgomery.
9. San Ysidro
The Cougars won the Imperial Tournament, with freshman Mikey Williams scoring 153 points over the three games.
10. San Marcos
The Knights beat Ramona with ten players getting in the scoring column.