Scorebook Live California's week 4 LA City Section football rankings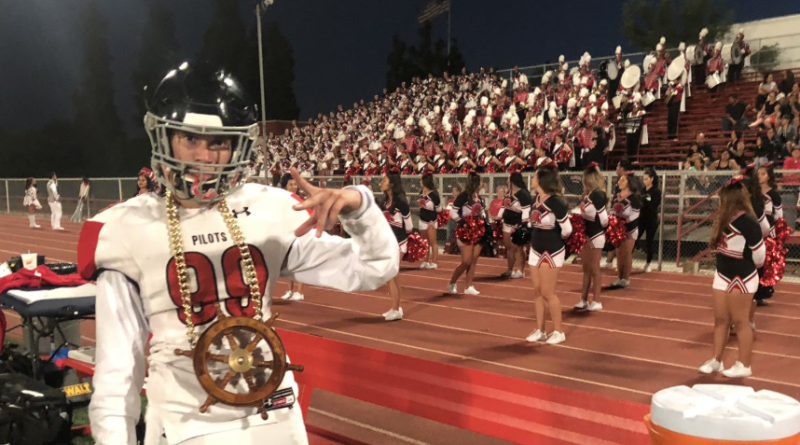 After four weeks of play, here are Scorebook Live California's week four LA City Section football rankings.
1. Narbonne – 2-1 – vs. Serra Gardena
The Gauchos shutout Orange Lutheran 38-0 Friday. This is a team you don't want to face.
2. San Pedro – 4-0 – BYE
San Pedro goes into the bye after putting up a combined 127 points in its last two wins over Taft and Bell.
3. San Fernando – 4-0 – BYE
The Tigers have a great shot at going 10-0 following wins over Franklin and Dorsey. They'll have two weeks to prepare for their toughest league game against Reseda.
4. Banning – 2-2 – vs. Belmont
Banning put on the performance of week three in their dominating 42-7 win over Westchester. The race for second place in the Marine League will be fun to watch.
5. Garfield – 2-2 – BYE
Garfield topped Crenshaw on a last second field goal a week after being stunned by El Rancho. They'll go into the bye on a high and firmly in the Open Division playoff field.
6. Birmingham – 1-3 @ Notre Dame Sherman Oaks
CalPreps ranks Birmingham ninth in the City. Their non-league schedule has been brutal, which is why they've fallen. The Patriots have another challenge on Friday against a talented Notre Dame team. Birmingham will make up ground in the West Valley League though, they're better than their record indicates.
7. Fairfax – 3-0 – vs. Franklin
The Lions beat Eagle Rock 36-35 in their toughest test before Western League play starts up. Right now, Fairfax is the league favorite with Palisades a close second.
8. Carson – 0-4 – vs. Los Alamitos
Either Carson or Los Alamitos will get their first win this week. Unfortunately for City Section fans, it will probably be Los Alamitos. We won't know who the Colts are until Marine League play begins.
9. Palisades – 3-1 – vs. Brentwood
Palisades beat Reseda 34-13 Friday and return to the top ten for the first time since the preseason.
10. Crenshaw – 1-2 – vs. Lawndale
Crenshaw lost a heartbreaker to Garfield after leading for the majority of the game. They will be Division 1 title contenders come playoff time.
In the mix: Canoga Park, Eagle Rock, Venice