Tesoro Titans: 2019 Division 3 Southern Section high school football preview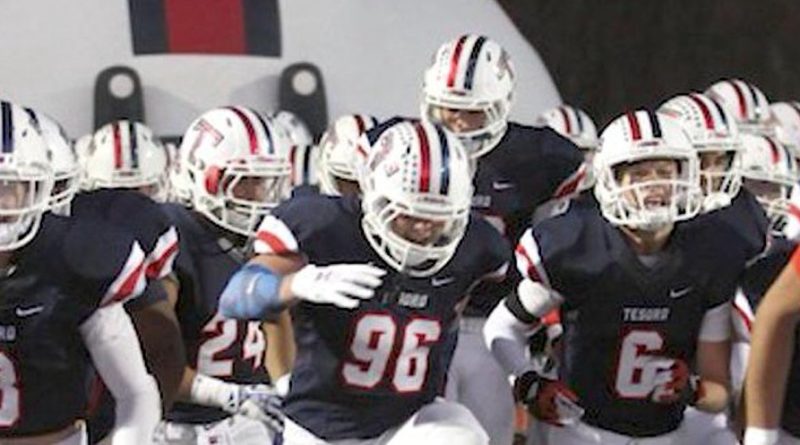 Tesoro will be a tough out for any of the heavy hitters in Division 3. Here's an inside look at the 2019 Titans.
Links: Tesoro team page | 2019 schedule
2018 IN REVIEW
6-5 (2-2) #3 in South Coast League, Division 2 playoffs first round (lost 40-28 to Rancho Verde)
HEAD COACH
Matt Poston is entering his seventh season as Tesoro's head coach.
RETURNING STARTERS
Offense – 7. Defense – 6
TOP PLAYERS
Justin Schafer WR Sr. 6-1 170
Matt Harrington WR, DB Sr. 6-1 195
Cole Yoshida WR, FS Jr. 5-11 175
Sean Lindgren QB Sr. 6-1 175
Justin Williams OT, OG Sr. 6-4 270
Cooper Gallaway DL Sr. 6-1 210
Kyle Schaefers DB, WR Sr. 5-8 165
Zach Wran SS, RB Sr. 5-10 170
THREE TO SEE
Justin Schafer WR
58 receptions for 811 yards and five touchdowns in 2018. Also has a 4.15 GPA.
Cooper Gallaway DL
Made 80 tackles last season, a whopping 30 of which were for loss.
Kyle Schaefers DB, WR
Three-year starter. Made 30 tackles and had a pick a year ago.
OUTLOOK
If Sean Lindgren can consistently hit his loaded receiving core then Tesoro will be a dark horse Division 3 title contender.
The Titans will be a tough out for any of the heavy hitters in the division.