Riverside Poly guard LaMont Butler goes in depth on San Diego St. commitment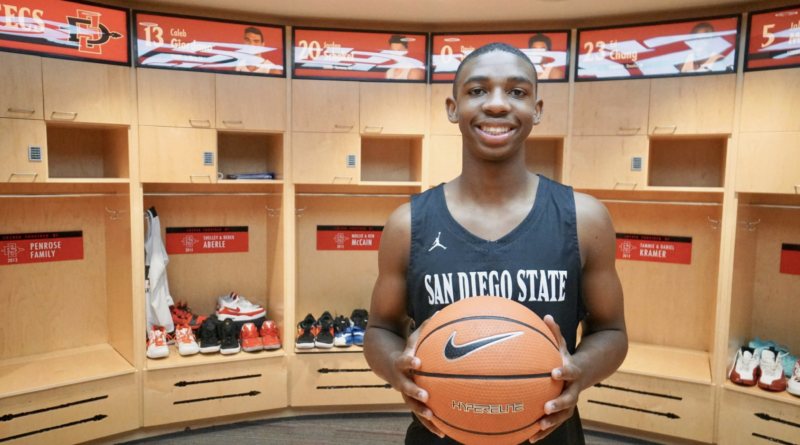 Last week Riverside Poly guard Lamont Butler took an official visit to San Diego State. On Wednesday, he committed.
"It just felt like home when I was on my visit," Butler said. "Coach Brian Dutcher, Chris Acker and Jay Morris are all genuine people and they're the type of people I want to develop under. They have my best interests in mind."
Butler has set a few specific goals for what he wants to accomplish in college. He believes head coach Dutcher and the rest of the Aztec staff can help him achieve them.
"I want to win in college and develop into an NBA player," Butler said. "I want to get to the NCAA Tournament and the Final Four and eventually win a national championship."
Butler grew up in Riverside and has pledged to SDSU, just like newly crowned NBA champion and Finals MVP Kawhi Leonard. Watching Leonard succeed in the pros has motivated Butler.
"It was fun to watch him win a championship," Butler said. "I was rooting for him even though I'm a Lakers fan. He really inspires me to get to that point."
Butler is the number one rated point guard in California in the 2020 class, per 247Sports.com. San Diego State is getting a high IQ guard with great quickness. The Riverside native defends well and also has a reliable jump shot.
Butler is the first commit in the Aztecs 2020 class.