Vote now: Who should be SBLive's Arkansas high school girls basketball player of the week?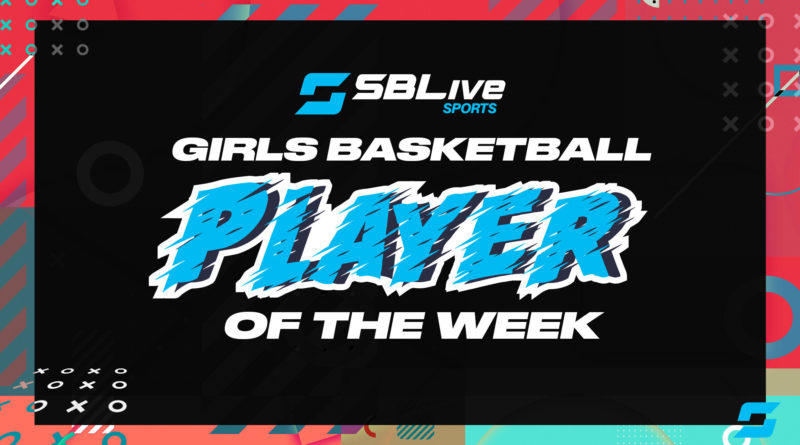 Here are the candidates for SBLive's Arkansas high school girls basketball player of the week for March 1-7 as nominated by fans, readers and SBLive's staff. Voting will conclude Sunday at 11:59 p.m and the winner will be announced Monday. If you would like to make a nomination in a future week, email regan@scorebooklive.com or tag us on Twitter or Instagram at @sbliveark.
—
THIS WEEK'S NOMINEES (MARCH 1-7):
AJ Allen, Brookland: The senior guard made four three-pointers in a 53-38 win against Stuttgart in the 4A-East Regional Tournament semifinals Wednesday.
Carlee Casteel, Rogers Heritage: The sophomore combo guard had 15 points in a 66-35 blowout of Springdale on Tuesday.
Morgan Cochran, Lamar: The sophomore guard hit an off-balanced jumper with three seconds remaining to stun previously unbeaten CAC 40-38 in a 3A-3 Regional Tournament opening-round win Wednesday night. Cochran finished with 13 points in the shocking victory for the No. 4 seed Warriors.
Kaylee Crownover, Cotter: The senior guard poured in 22 points in a 50-42 win against Flippin in the 2A-West Regional Tournament championship game Saturday night. She had 26 points earlier in the week in an opening-round win.
Ashton Dillard, Mayflower: The senior scored nine of the 11 fourth-quarter points for the Eagles on her way to a game-high 27 to propel Mayflower to a 60-50 win against Atkins in the title game of the 3-3A Regional Tournament on Saturday night.
Kinley Fisher, Greenwood: The senior combo guard led the Bulldogs with 18 points in an 85-45 win over Greenbrier in the semifinals of the 5A-West Conference Tournament.
Ereauna Hardaway, Jonesboro: The sophomore guard scored 16 points in a 51-50 win over Batesville in the 5A-East Conference Tournament championship game Wednesday night.
Maddi Holt, Bergman: The sophomore hit six three-pointers on her way to 24 points in a 69-34 win against Charleston in the opening round of the 3A-1 Regional Tournament on Wednesday night.
Janiya Johnson, Star City: The diminutive senior guard had 18 points, six steals and five assists in a 68-22 blowout of De Queen in Star City's 16th consecutive win Wednesday night.
Cheyanne Kemp, Morrilton: The sophomore forward helped lead Morrilton to the 4A-North Regional Tournament crown with 19 points in a 46-39 win Saturday night. Kemp converted a three-point play at the beginning of overtime to help seal the win after hitting two free throws at the end of regulation to send the game to OT.
Sami McCandlis, Viola: The senior shooting guard poured in a game-high 26 points in a 52-51 win over Norfork in the third-place game of the 1A-2 Regional Tournament on Saturday night.
Lauren Patterson, Vilonia: The senior guard poured in 29 points in a 77-69 win against Greenwood in the 5A-West Tournament title game Wednesday night.
Kara Ponder, Bergman: The senior guard paced Bergman with 19 points in a 52-32 blowout of Valley Springs in the 3A-1 Regional title game Saturday night.
Heidi Robinson, Marmaduke: The Class 2A North Regional MVP helped Marmaduke cap a title run with a 68-43 pasting of Des Arc on Saturday night. The win avenged a regular-season loss.
Wynter Rogers, Little Rock Christian: The senior led the Warriors with 21 points in a 65-39 win over Sylvan Hills in the 5A-Central Conference Tournament championship game Friday night. Rogers had 21 points in an opening-round win against Little Rock Parkview on Wednesday.