Gentry's Alyssa McCarty voted SBLive's Arkansas High School Girls Basketball Player of the Week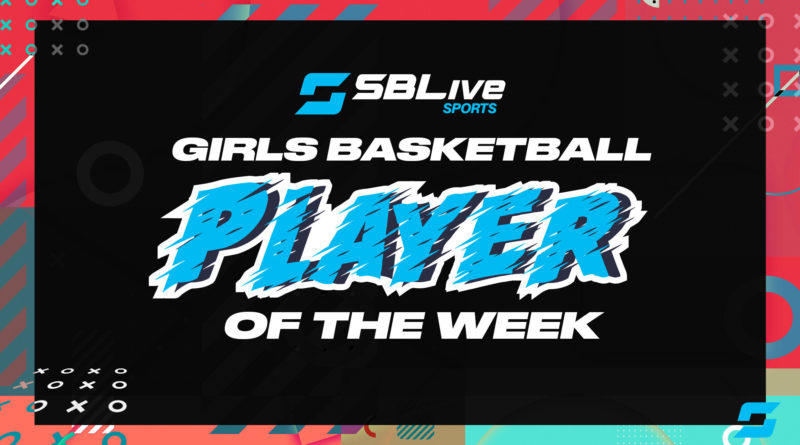 Congratulations to Gentry sophomore Alyssa McCarty for being voted SBLive's Arkansas High School Girls Basketball Player of the Week!
The sophomore scored an impressive 24 points in Gentry's loss to Gravette.
McCarty received 44.52% of the vote, beating out Gravette's Shylee Morrison, who finished with 33.4%. Shiloh Christian's Hailey Tunnell finished third with 12.53% and Nettleton's Briley Pena finished fourth with 3.15%. There were over 66,000 votes tallied this week!
If you would like to nominate an athlete, please email regan@scorebooklive.com or tag us on Twitter or Instagram at @sbliveark.
—
Here are the other athletes who were nominated for Jan. 4-10:
Tracey Bershers, Fort Smith Northside: Bershers poured in 21 points to lead Northside to a 61-39 win over Little Rock Central.
Teonna Best, Hackett: Best scored 21 of her team's 30 points in a loss to Hackett.
Lindsey Browning, Viola: Browning scored a game-high 23 points to lead Viola to a 52-23 win over Lead Hill.
Nevaeh Griffin, Springdale: Griffin scored a game-high 21 points — and nearly half of her team's points — in Springdale's 71-43 loss to Bentonville West.
Harrison Hicks, Bentonville: Hicks scored a game-high 21 points to lead Bentonville to a 63-29 win over Fort Smith Southside.
Izzy Higginbottom, Batesville: Higginbottom poured in 33 points to lead undefeated Batesville to a 53-41 win over Paragould.
Janiya Johnson, Star City: Johnson tallied 18 points, 3 steals and 3 assists in a loss to Greenwood.
Anna McCredy, Shiloh Christian: McCredy scored 19 points in Shiloh Christian's win over Huntsville.
Pacious McDaniel, Springdale Har-Ber: McDaniel, only a sophomore, dropped in 33 points to lead Springdale Har-Ber to an 83-67 win over Rogers Heritage.
Shylee Morrison, Gravette: Morrison lit up the scoreboard for 26 points to lead Gravette to a 60-52 win over Gentry.
Briley Pena, Nettleton: Pena, a senior point guard, scored 17 points to lead Nettleton to a 52-46 victory over West Memphis on Jan. 8.
Makya Perryman, Roland: Perryman scored 16 points to lead Roland to a 67-47 win over Stigler in the championship game of the Armstrong Bank Sequoyah County Classic.
Tristan Richards, Des Arc: Richards racked up 14 points, 6 rebounds and 4 assists to lead Des Arc to a 55-48 win overr Marmaduke.
Leigh Swint, Booneville: Swint scored 17 points and drilled five 3-pointers to lead Booneville to a 67-30 win over Hackett.
Hailey Tunnell, Shiloh Christian: Tunnell scored a game-high 21 points to lead Shiloh Christian to a 67-54 win over Huntsville.
Maysa Willis, Bentonville West: Willis scored 17 points to lead Bentonville West to a 71-43 win over Springdale.