Mountain View (Mesa) girls basketball will have a much different offense with superstar Maianalani Ta'ase now in college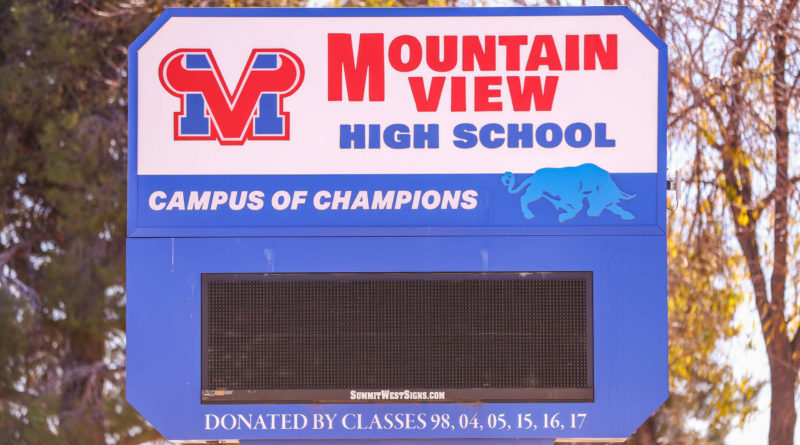 Over the next few weeks, SBLive Arizona will break down every 6A boys and girls basketball team in the state entering the 2020-21 season. Here's our look at the Mountain View (Mesa) Toros girls of the 6A East Valley.
MOUNTAIN VIEW (MESA) TEAM PAGE
HEAD COACH
William Guthrie, sixth season (38-95)
2019-20 AT A GLANCE
Overall record: 12-15
Region record: 4-6 (fourth place in East Valley)
Playoffs: Beat Cibola 57-49 in 6A play-in round; lost 74-37 to Valley Vista in first round
ALL-REGION PLAYERS DEPARTED
P Maianalani Ta'ase, first team
PLAYERS TO WATCH
P Mikaye Begay, sr., 5-10
Guthrie calls Begay the backbone of the team and a quiet, team-first leader. Begay earned second-team all-region recognition last season, when she averaged eight points, 5.3 rebounds and 1.2 steals per game. "She is an amazing defender who runs the floor extremely well," Guthrie said. "We are looking for her to take her game to the next level this year."
G Haleigh LaRose, sr., 5-4
The combo guard was a spark plug off the bench for the Toros last season, averaging 7.6 points, 3.7 rebounds and 1.6 steals per game. She's moving into the starting lineup this season. "Haleigh is a big-time shooter from the outside," Guthrie said.
W Lilly Mayz, jr., 5-9
Mayz sat the first half of last season after transferring from Dobson, then suffered a foot injury that hampered her the rest of the way. She finished the season averaging 5.1 points, 2.2 rebounds and 1.2 steals per game, and Guthrie can't wait to see what she does now that she's fully healthy, predicting she could challenge for region player of the year honors. "She is that kind of talent," Guthrie said. "She is an athletic scorer and defender, and she is pushing the team to do great things."
OUTLOOK
The Toros graduated five four-year varsity players, including Ta'ase, who broke the school record for career rebounds with 859 and now plays for Scottsdale Community College, and their starting backcourt of Charkhail Johnson (Park University in Gilbert) and point guard Tilly Klepinger.
With Ta'ase the focal point of the offense, the Toros were near the bottom of the 6A rankings in three-pointers attempted with 239, hitting just 30 percent from behind the arc.
They'll look to open things up a bit this season, with Mayz more of a perimeter threat and 5-5 junior Taylor Williams, a transfer from Texas, joining LaRose and 5-9 juniors Rachel Merrill and Darlene Brown, both of whom swung from JV last season. The Toros still have some size on the roster, with 6-4 sophomore Courtenay Lee joining 5-11 seniors Morgan Johnston and Delina Denogean, who move up from JV.
COACH SAID
"We are a defensive-minded team that plays for each other on offense. We have size and athleticism, with the ability to play inside and outside. With the COVID-19 situation, our goal is to keep our players healthy and safe. If we happen to win a few games, that would be great." — William Guthrie